Viking heliskiing ground & office crew
Our ground & office crew is the one that stays in touch with our guests from the first e-mail until they go home. No operation could work without the whole crew and especially without them; we love that these skilled, kind and fun to be around people are part of Viking Heliskiing.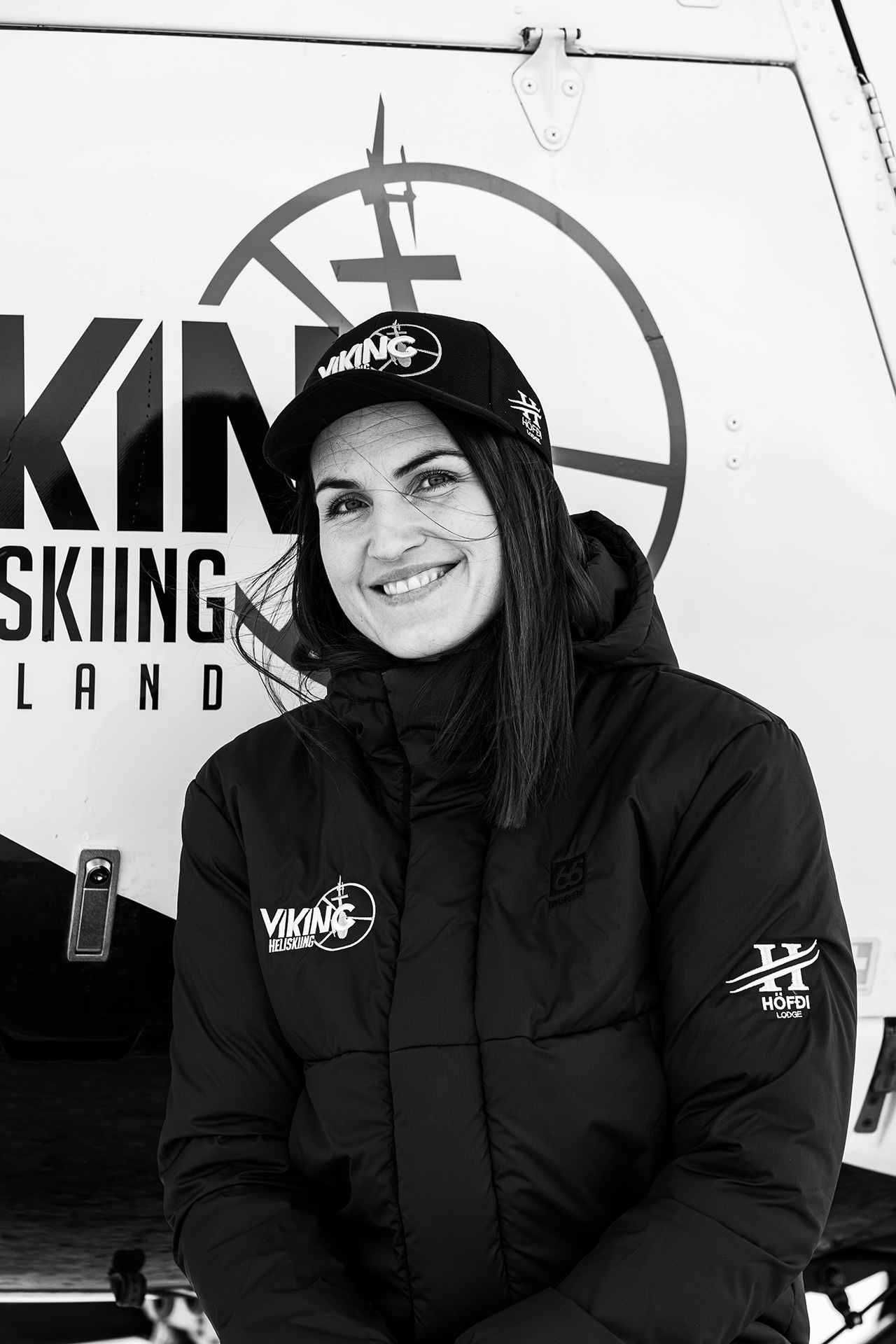 ESTER – Sales & Marketing Manager
Ester is our Sales & Marketing Manager, and she is the best in her field. That's why we also call her Ester the expert. Ester was born & raised in Akureyri, Iceland, and if she is not at work, she always has full hands with her three beautiful kids or goes for hikes and to the gym.
Ester studied for her university degree in Milan to be an Interior Designer, and her Italian is on a significant level too. Still, after a couple of years, she started in the hotel industry world where she made a great name, and then joined our crew in 2021. We love to have Ester around because of her sense of humour and thoughtful approach to all of us and our guests. There is never boredom and dull moments around her.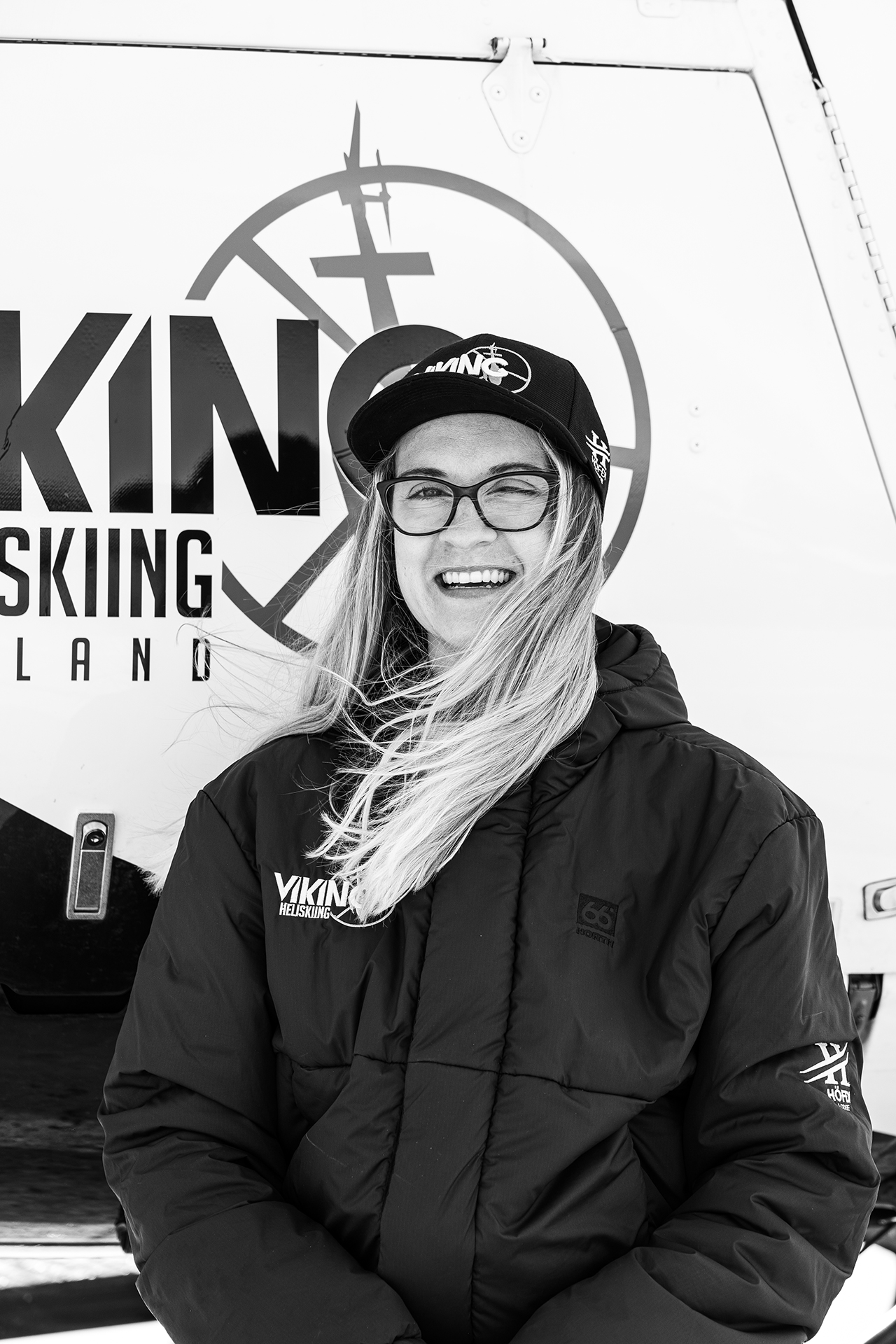 SARA – Marketing & Projects Specialist
Coming from Slovakia, Sara has lived in Iceland for five years and joined our crew in 2022. She has loved snowboarding since she was a child, and after years of freestyle snowboarding, she also discovered the beauty of freeriding. Sara studied Diplomacy & Politics but soon after university, Copywriting & Marketing crossed her path, and she has worked in this field for over a decade. Together with her skills in organizing international ski & snowboard events and being a part of snowboard projects, we couldn't ask for a better "skilled human" in these fields to join our team. 
Out of work, Sara loves to spend time with her daughter, go snowboard with friends, train some Crossfit and swimming, have a good laugh and party on occasions (as she says, snowboarding & ski parties are the best).
Sara will always assist you with your booking or any troubles, and together with Ester, they will ensure you enjoy your stay to the maximum.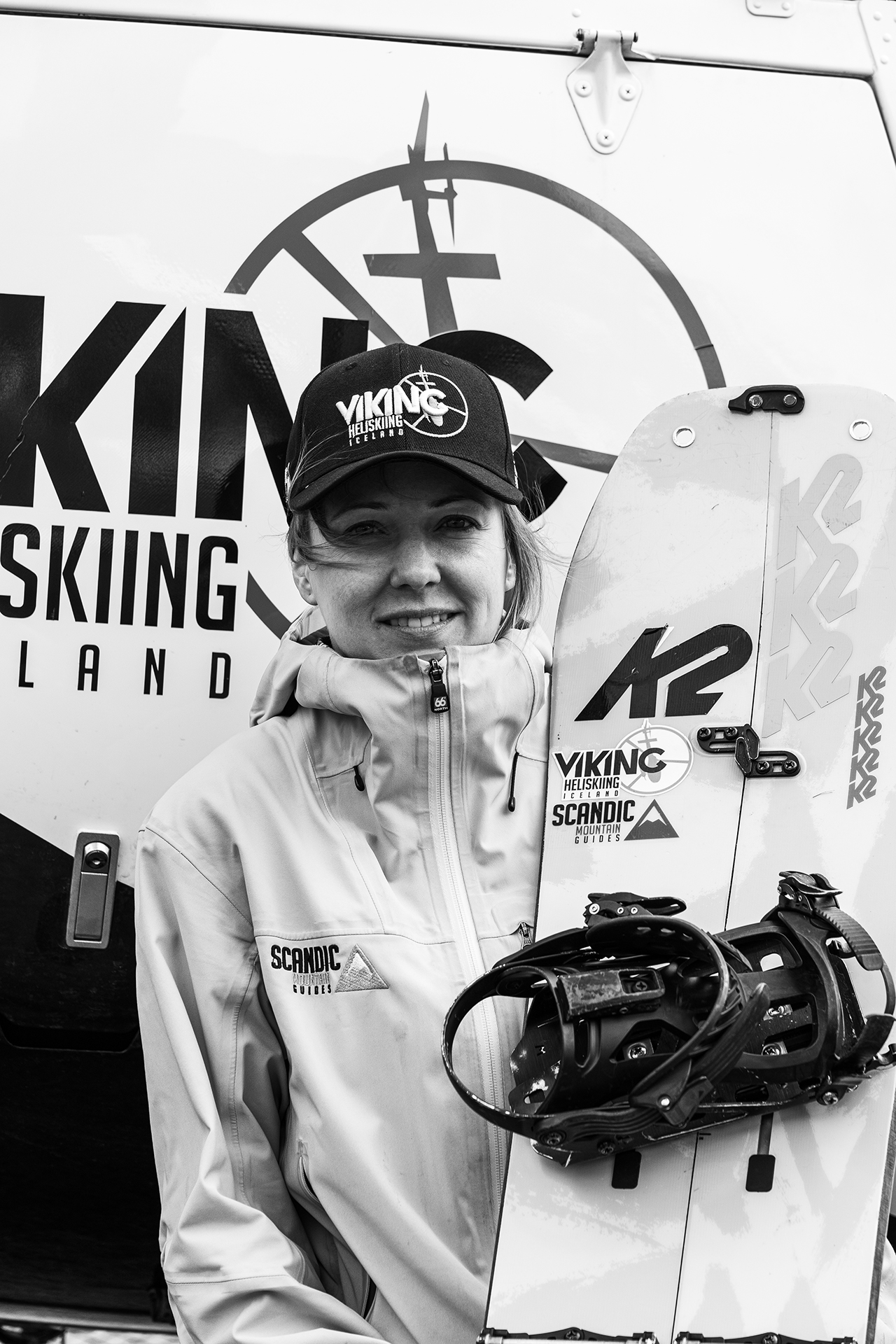 LENA – Ground Guru
Lena is our Ground Manager during the season. Lena comes from Germany, but as she says herself, she only rents her apartment there and instead travels the world all year round. She worked as an Event manager in the past, and she loves snowboarding, so every chance to be in the helicopter she gets, she doesn't stay sitting in her office chair. She takes care of us and guests and ensures everything is running as smoothly as possible during the season.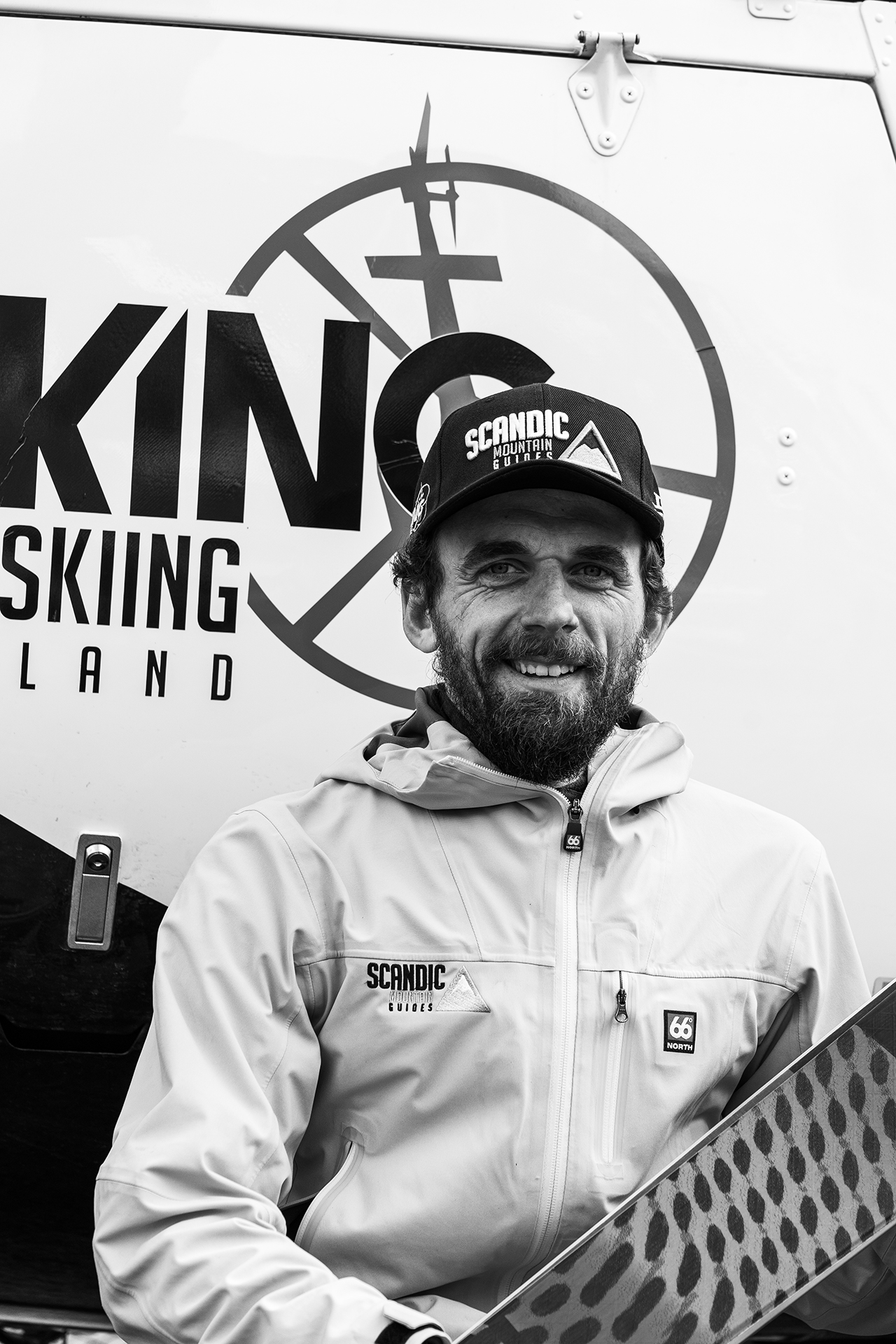 ROSTISLAV "Ross" – "Boy For Everything"
During the season, Ross is our "boy for everything", from fixing cars and other broken things, refueling helicopters and cars, going to grocery stores, post office, and buying unnecessary items to help everyone with what they need. We are happy to have him as part of our crew. Ross comes from the Czech Republic but has lived on and off in Iceland for about seven years. He loves hiking, parachuting, ski touring, heliskiing, and being in nature is his best way to live.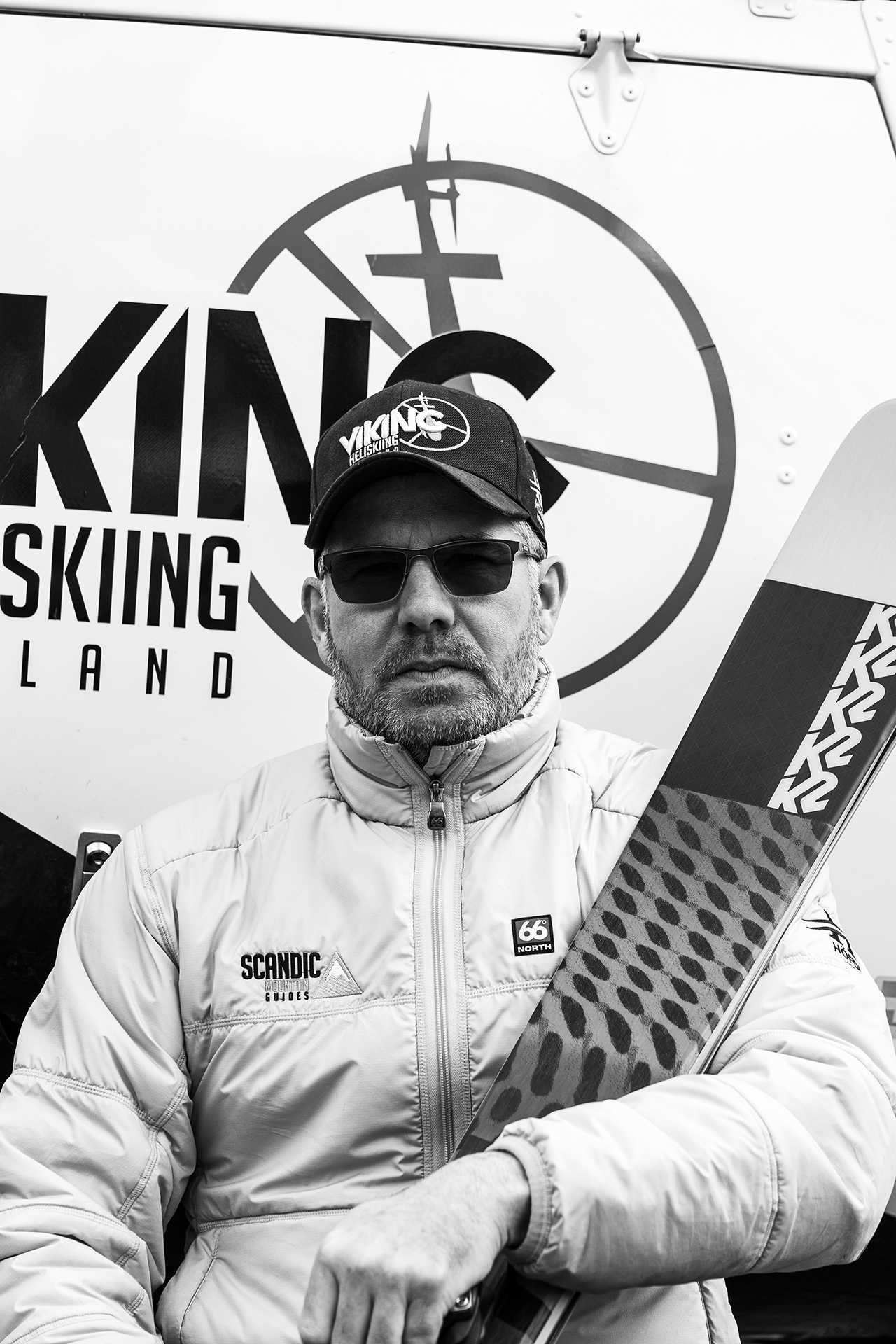 MAGNÚS "Maggi" – "Dream Driver"
Born and raised in Ólafsfjörður, Iceland, Maggi is our dream team driver that makes sure our guests are picked up at the airport and that they don't miss their flights home. In his free time, you will find him riding mountains on his snowmobile or playing football with his youngest daughter.