Viking heliskiing crew
At Viking Heliskiing, we aim to be the best at what we do. We would not be able to provide the perfect safety & comfort without our amazing guides, pilots and the ground/office crew. At Viking Heliskiing everyone is part of the team and together we offer you an unforgettable lifetime experience.
Safety is our top priority. In the process of making it possible, we are proud of our skilful, experienced and UIAGM/IFMGA, ACMG and NAMSG certified guides who follow the strict standards of the International Federation of Mountain Guides Association. Our guides will not only secure your safety but also provide excellent terrain selection for the group based on skiing abilities. Plus, they are so much fun! We are focusing on small groups and high quality with our guests' safety and enjoyment as top priorities.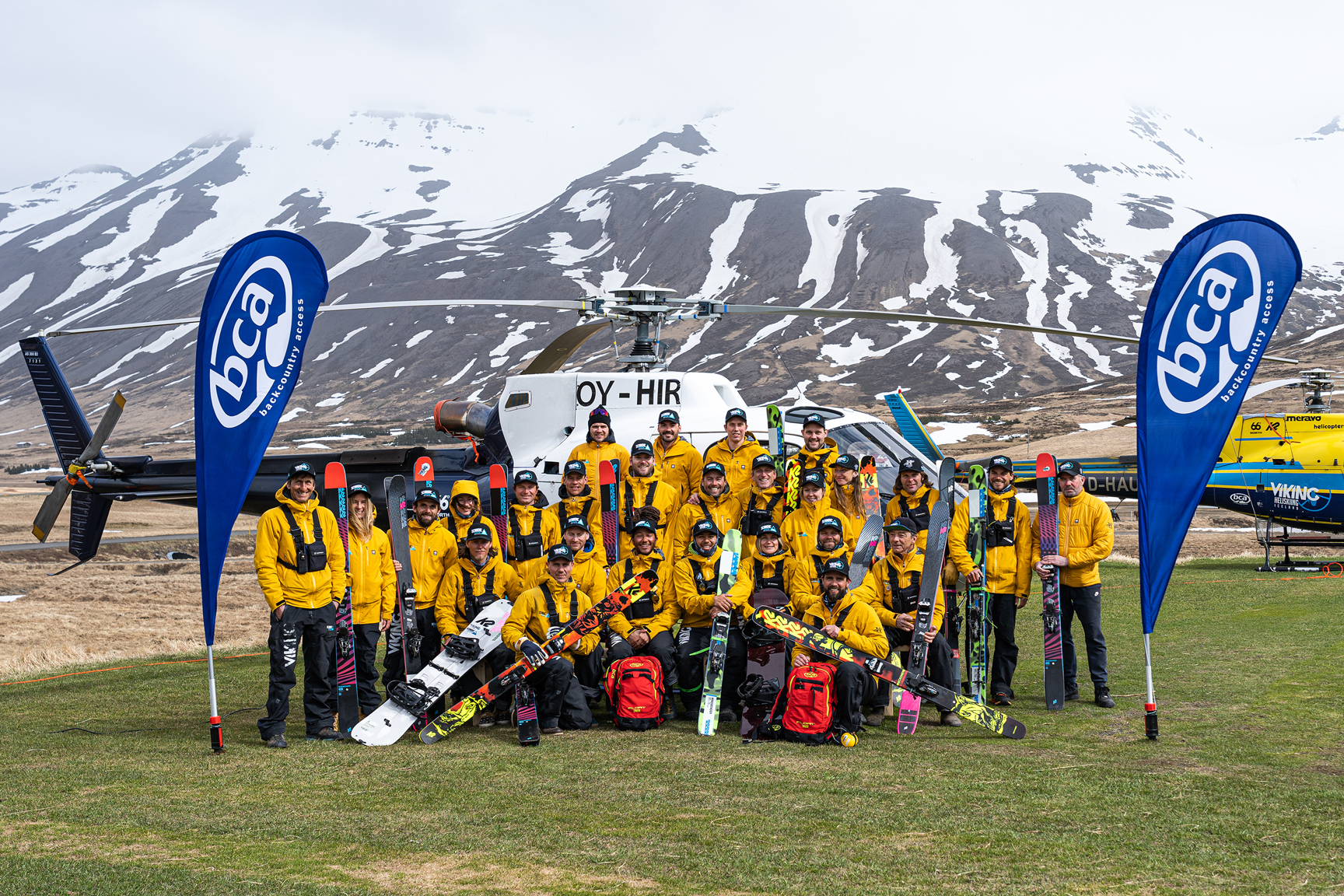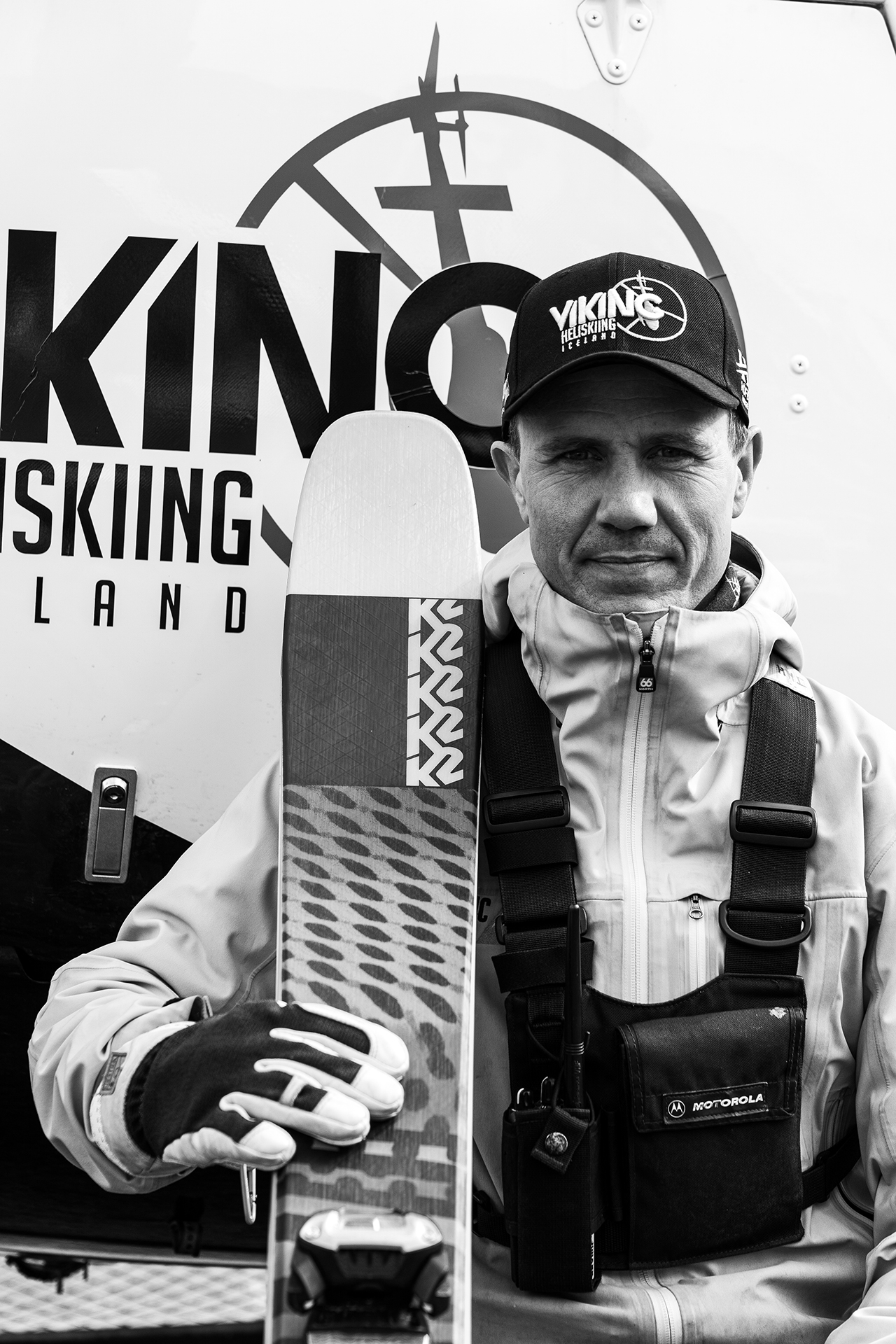 Jóhann H. Hafstein
OWNER, FOUNDER, OPERATIONAL MANAGER, NAMSG
Jóhann is one of two founders and owners of Viking Heliskiing. At the moment, Jóhann is our Operational Manager, but you can also heliski with him during the season since he loves to be up there any time possible.
He is always kind, always with solutions in any situation and with a smile on his face.
His passion is freeriding and seeking new alpine adventures. Even though he has skied all over the world, the Tröll Peninsula remains his favourite; this is where Jóhann has gained unique expertise in the surrounding area. Jóhann is also a former member of the Icelandic Alpine technical team. He competed at the Olympic Games in Nagano in 1998 and raced in World Cups for Iceland. If Jóhann weren't the owner of the Viking Heliskiing, Scandic Mountain Guides & Höfði Lodge, he would be helping people at the courts as a lawyer. Jóhann lives in the south of Iceland with his family, and in his free time, he loves to go fishing.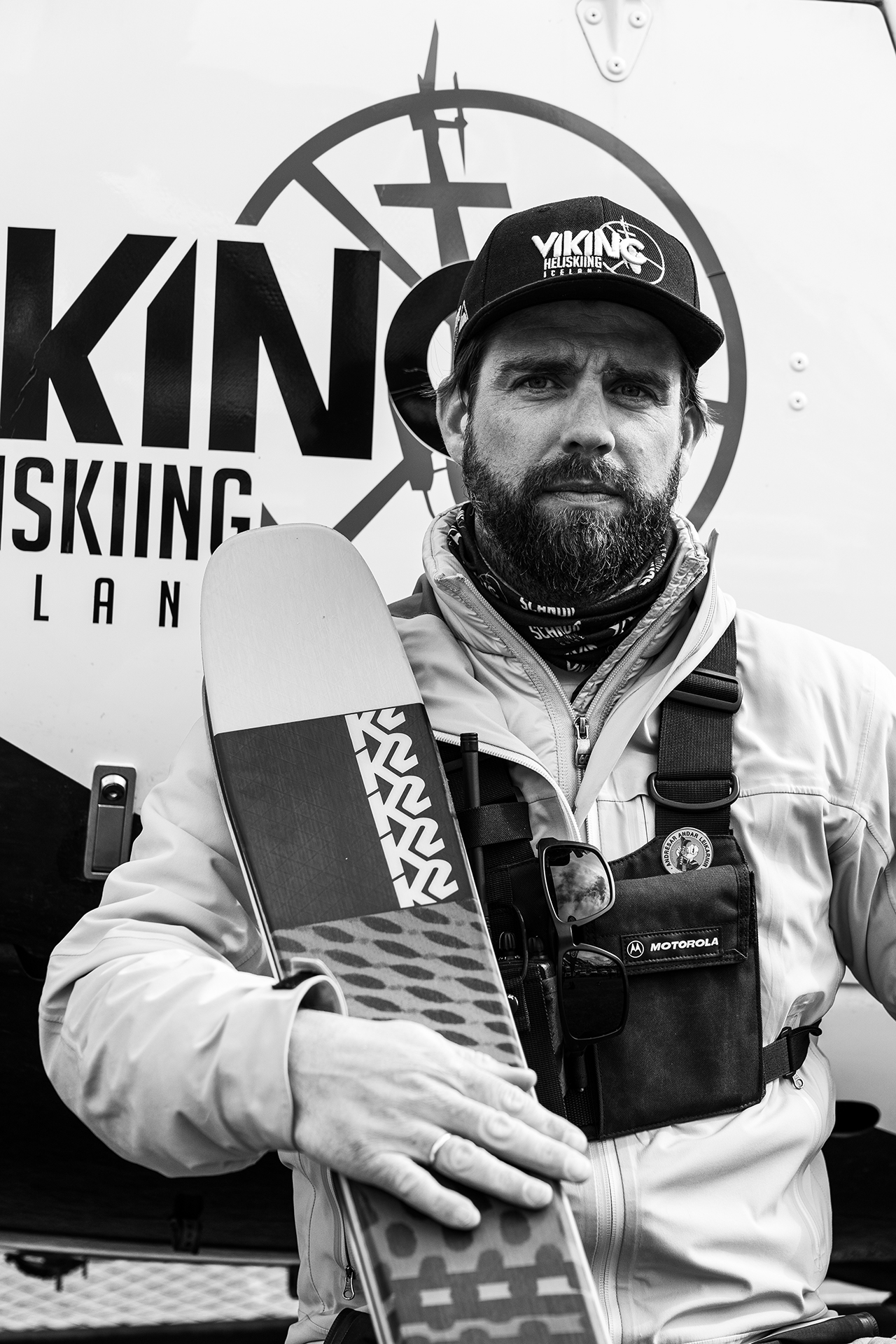 Björgvin Björgvinsson
OWNER, FOUNDER, LEAD GUIDE, NAMSG
Björgvin is one of two founders and owners of Viking Heliskiing, Scandic Mountain Guides & Höfði Lodge. Björgvin comes from a small town Dalvík in the north of Iceland, where he lives with his wife and three sons (it will not surprise you that all of them are great skiers).
Off-season he is busy ensuring everything goes smoothly while our luxury Höfði Lodge is in the process of building. During the season, Björgvin is one of our Lead Guides. He knows the Tröll Peninsula terrain the best since he skied here his whole life.
Björgvin is a former Icelandic Alpine technical team member. If you didn't know, B competed in three Olympic Games and six World Championships. He won the Oceania Championship three times and was a winner at the Icelandic Championships more than 30 times.
Besides his skiing career and the fact that he is our boss, Björgvin loves to laugh a lot and have a good time when possible. He is friendly, honest, and direct and we appreciate that about him. 
STEVE – IFMGA, LEAD GUIDE
Steve is an IFMGA/American Mountain Guide hailing from Crested Butte, Colorado. Steve began skiing a the age of 2 in Vermont, progressing to bigger mountains in Colorado and now guides skiing and climbing around the world.
Steve's professional ski background includes 14 years with the Crested Butte Professional Ski Patrol, AIARE Level 3 avalanche training and certification, AIARE Avalanche Safety Course Leader status, Lead Guide at Viking Heliskiing and the Hokkaido Backcountry Club, PSIA Level 1 Ski Instructor and is a member of the American Mountain Guides Association National Instructor Team training the next generation of Mountain and Ski Guides.
Steve has set up, operated and guided at backcountry, snowcat and heliski operations in the US, Canada, Japan, Iceland and in the Alps. Fluid on ski, snowboard and tele skis, He can show you the goods and improve your technique while focusing on fun and safety in the mountains, plus he is always fun to be around!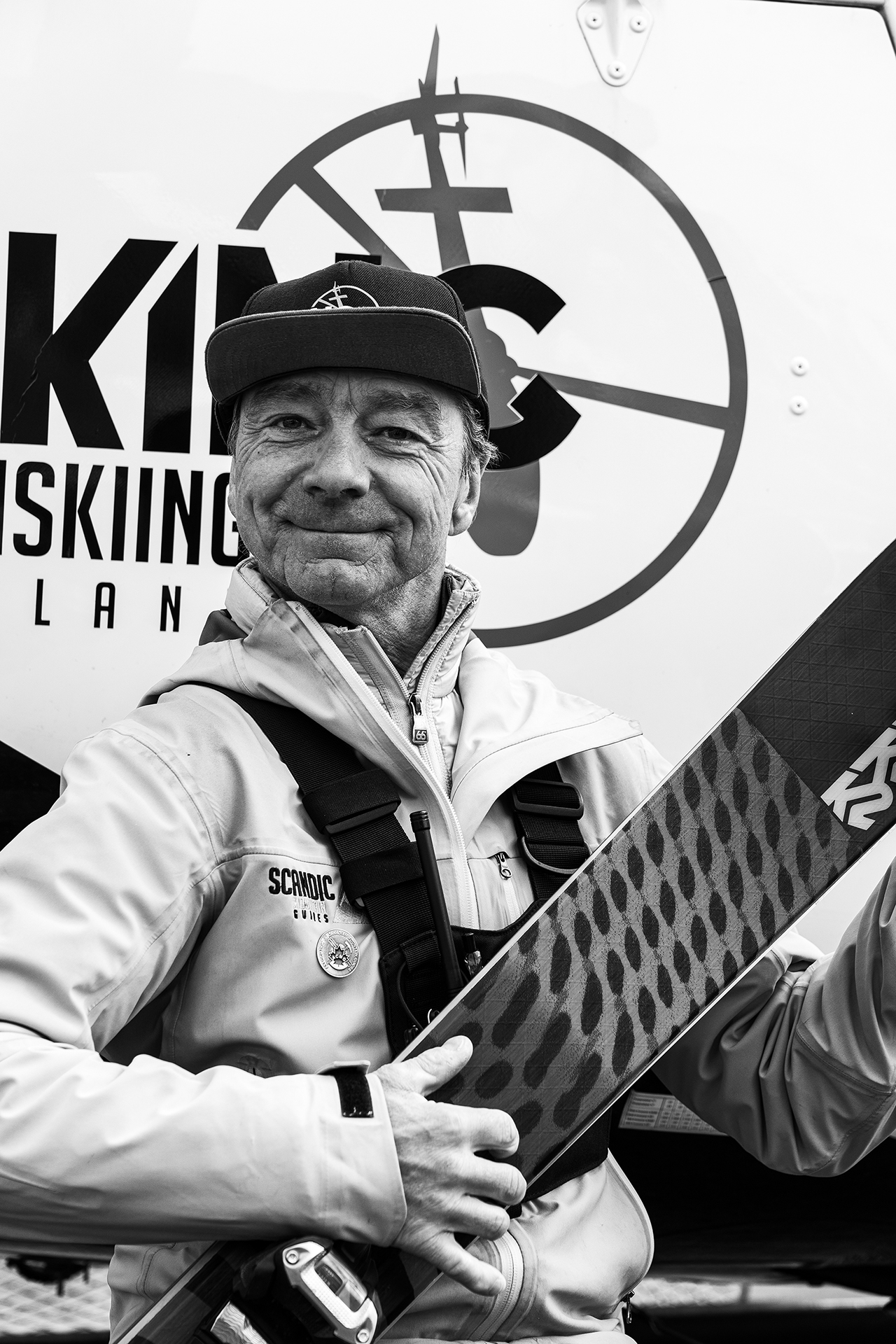 STEFAN "Stebbi" – CSGA / ACMG / CAA
Stefan, or Stebbi as we are used to calling him, is an ultra-experienced and professional ski guide with more than 35 years of experience in the ski industry. He began as a ski instructor, continued as a professional ski patroller and eventually got into backcountry ski guiding. 
Over the last 25 years, Stefan has guided a dozen helicopter and snowcat-skiing operations in British Columbia, Canada, and has been with Viking since 2015. Stefan has been a professional member of the Canadian Avalanche Association since 2004 and has been an instructor and examiner for the Canadian Ski Guide Association since 2007. He lives in the Selkirk Mountain Range of British Columbia and keeps himself busy as a builder/carpenter/woodworker in the offseason.
Stebbi was one of the first guides working for Viking Heliskiing, and together with his humour, we are very thankful to have him as part of our crew.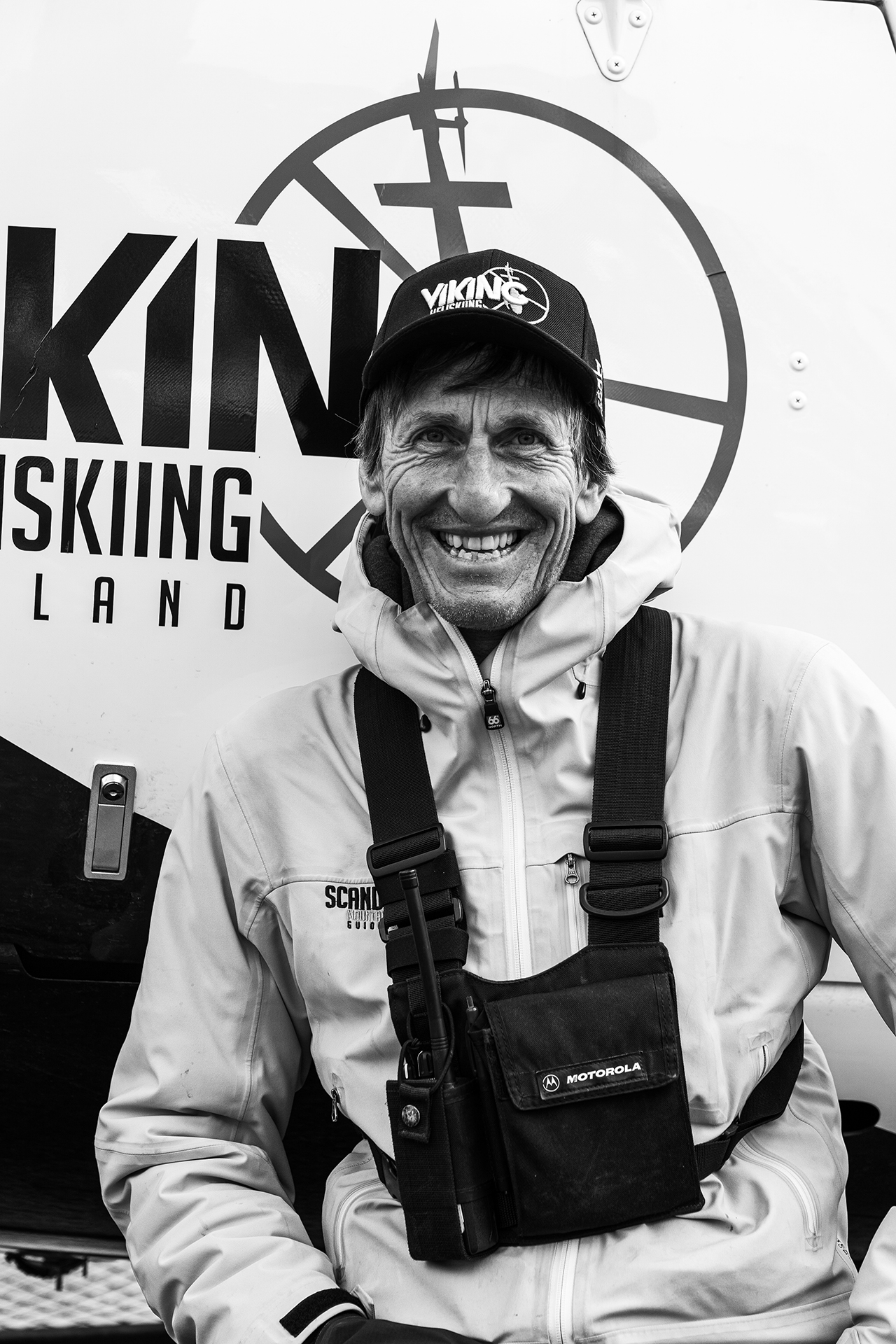 HEIKO
Heiko lives in the countryside of Munich, Germany, close to the Olympic Ski area, Garmisch Partenkirchen, and practically all the great European Alpine Ski resorts. Heiko is the founder and director of ski- and snowboarding- school, which in the summers offers a variety of outdoor activities.
As the highest Level International Ski Instructor, American Mechanized Ski Guide (Level II), Trainer and adventure pedagogue, Heiko is very empathic and can improve your technique while focusing on fun and safety in the mountains.
Heiko has guiding experience from the Alps and has worked as a Lead Guide for heliski adventures in Uzbekistan, Kyrgyzstan, Kamchatka and Georgia. His passion is skiing in offsite terrain, and his philosophy of life is to collect happy moments and share them with others around him.
Two years in a row, Heiko has been our "Viking of the year", which explains why we are thankful to have him as a part of our crew.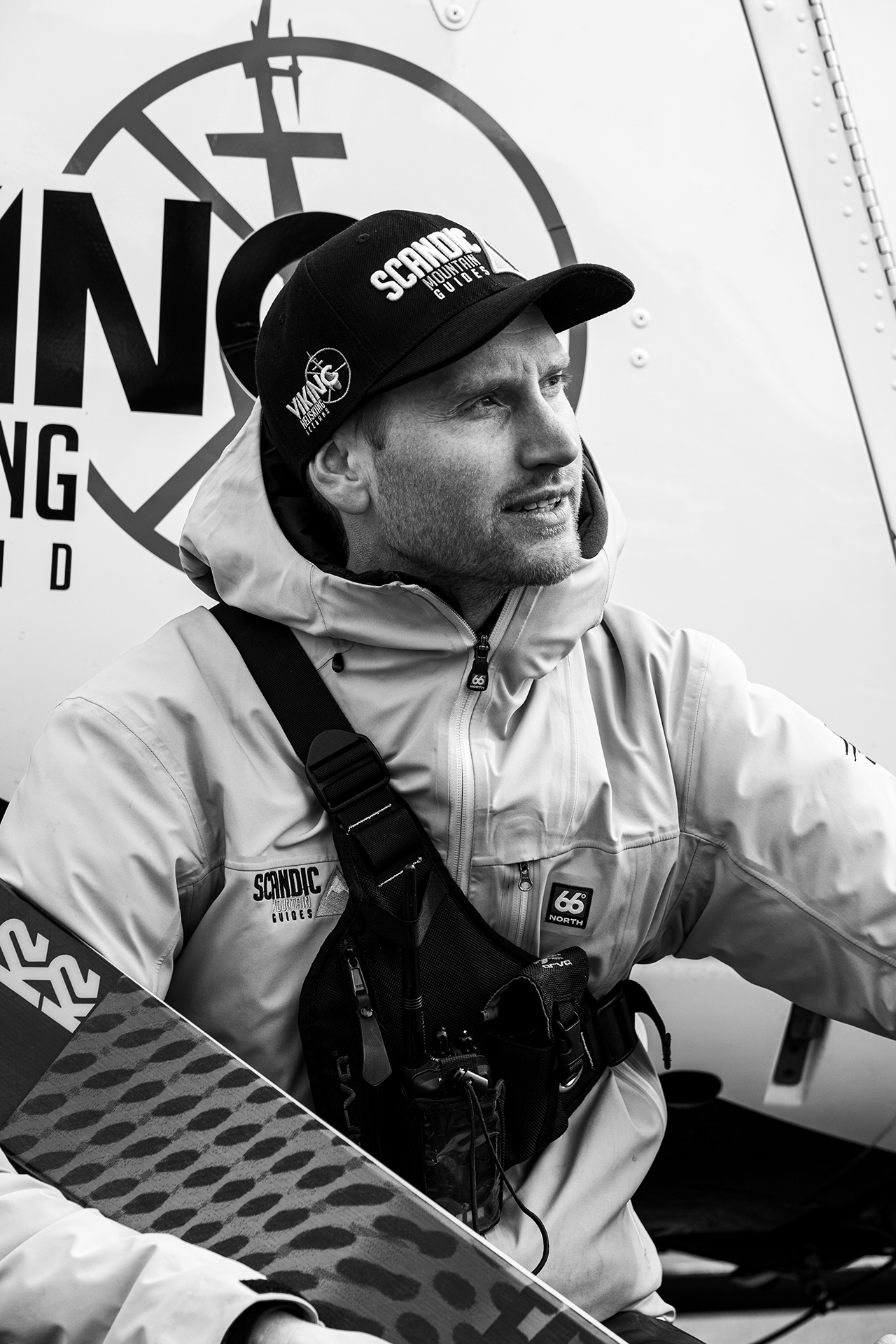 BJÖRN
Björn means bear in Icelandic, and this name suits him well, just because he spent all his life in the mountains. He is a true native of the Troll peninsula and grew up with skis on his feet. Björn is a certified ski guide with the Canadian Ski Guide Association (Level 1).
Björn has been guiding with Viking since day one and knows the terrain here better than most, with numerous first descents and an impressive ski touring resume. He is constantly adding new runs to our map. 
When Björn is not skiing, he enjoys the summertime on his mountain bike, fishing, discovering and building new mountain bike trails for Höfði Lodge.
With his passion for skiing and sharing a good time on the mountain, Björn will show you around our backyard with a big smile on his face all the time.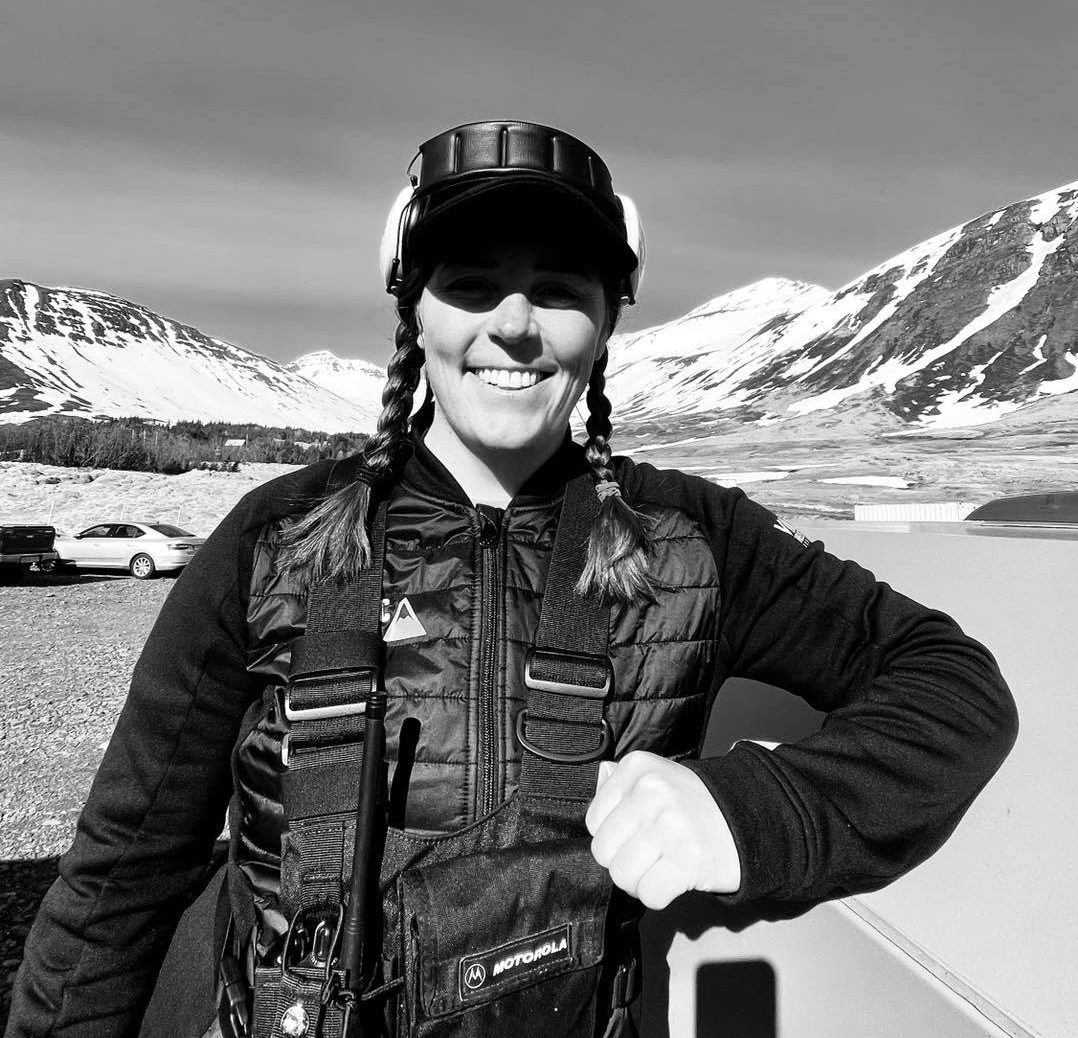 KATRÍN "Kata"
Kata is a local to the area, growing up in Akureyri. Ridiculously cheerful, always smiling and a fierce skier.
She started skiing at an early age and competed for the Icelandic Alpine technical Team for many years. She has always had a strong pull towards the backcountry and wilderness which became the reason she quit her racing career and turned towards guiding.
Kata has an Adventure Guide Certificate from TRU and CAA level 1 professional avalanche training. Summers are spent hiking and river rafting, winters and spring, skiing. When she's not guiding you'll find her somewhere adventuring with her baby girl, Ronja.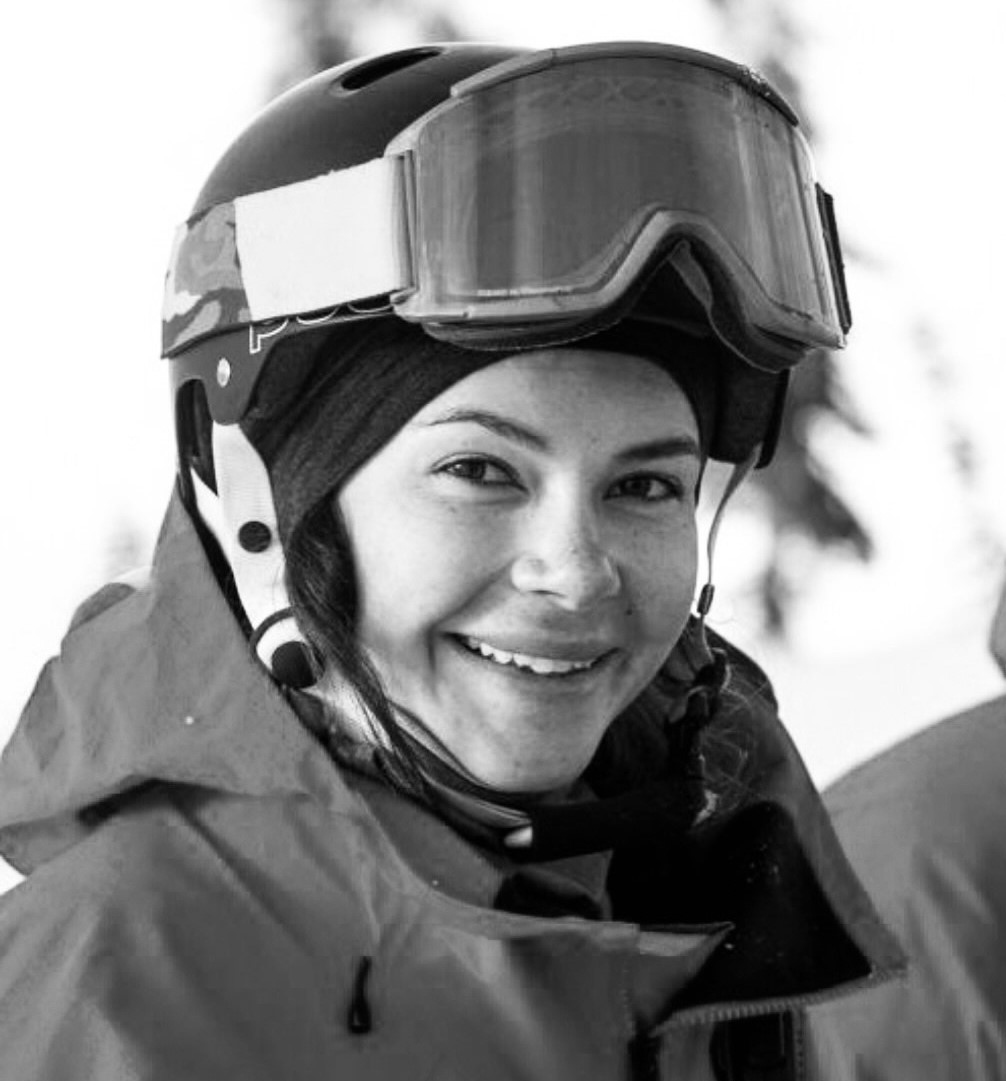 EMMA
Emma is a certified level 2 ski guide with the Canadian Ski Guides Association. She has been guiding at Mike Wiegele Helicopter Skiing in Blue River BC since 2015. Emma has honed her passion and talent for skiing in the interior of BC where she grew up at the base of the Purcell and Rocky Mountains.
In the off season you can find her at the end of a chainsaw as she spends her summers fighting fire with the British Columbia Wildfire Service.
When she has the odd moment to relax, expect to find her playing with her dogs Swix and Krao, climbing mountains and riding snowmobiles, constantly seeking the perfect turn.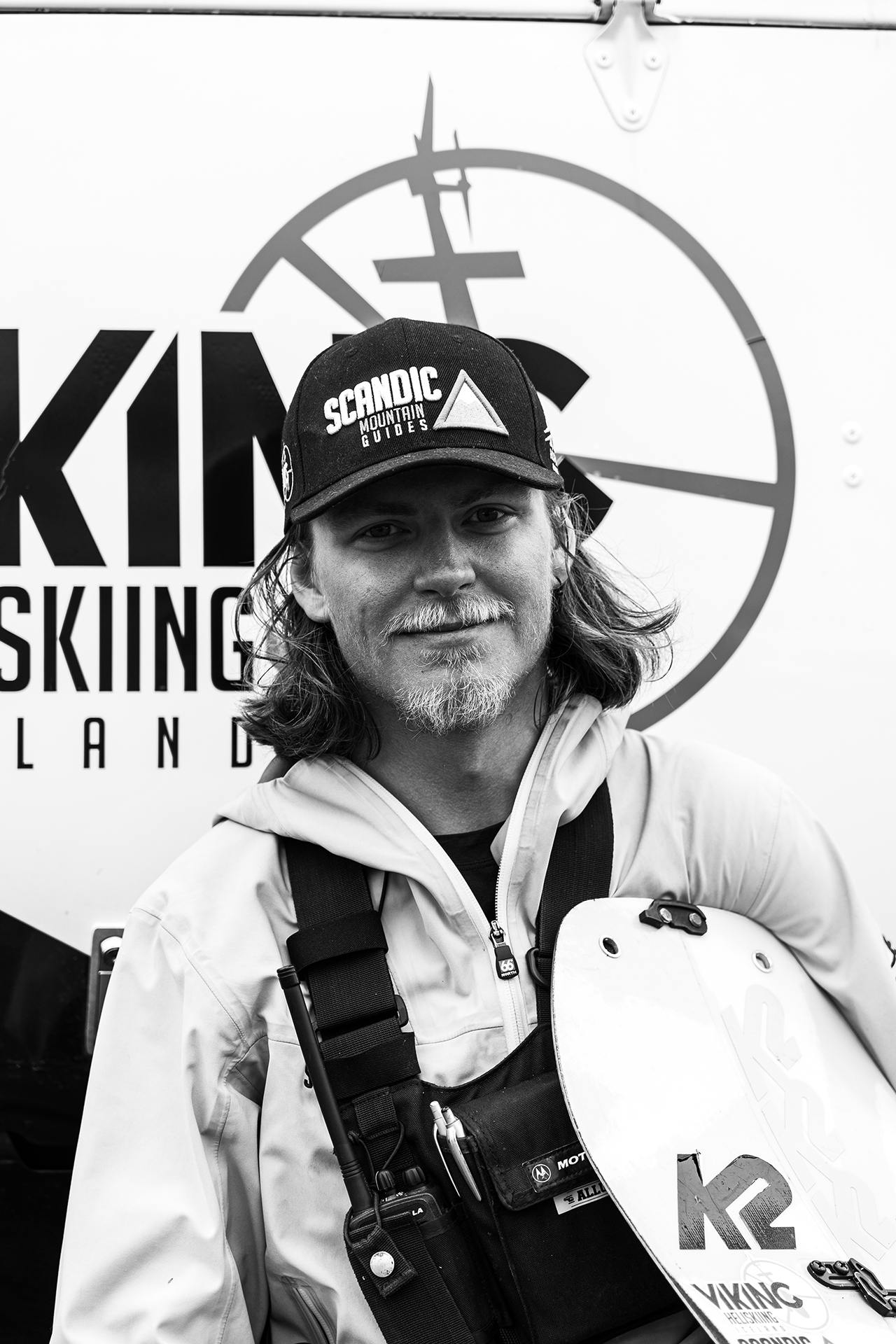 ALLU
Allu is a true snow addict from Finland who grew up with the snowboard on his feet since possible. At 13, Allu competed in freestyle snowboarding worldwide and even ran his snowboard school based on freestyle.
After years of riding parks and streets, he also took part in the Freeride World Qualifier tour meanwhile studying to become a guide. Nowadays, he spends nearly all of his time searching for some nice lines up and down the mountains. This guy knows how to ride, enjoys every single turn on his board, and can smell where the good snow is! He loves to guide and to see smiles on your faces after a good run. Allu is a Nordic Mountainleader and a Wildernessguide. He completed Svelav pro 2 ( CAA lvl1 ) avalanche studies and a wilderness first responder (WFR) course. 
With Allu, you will not have a dull day in the mountains, that's for sure!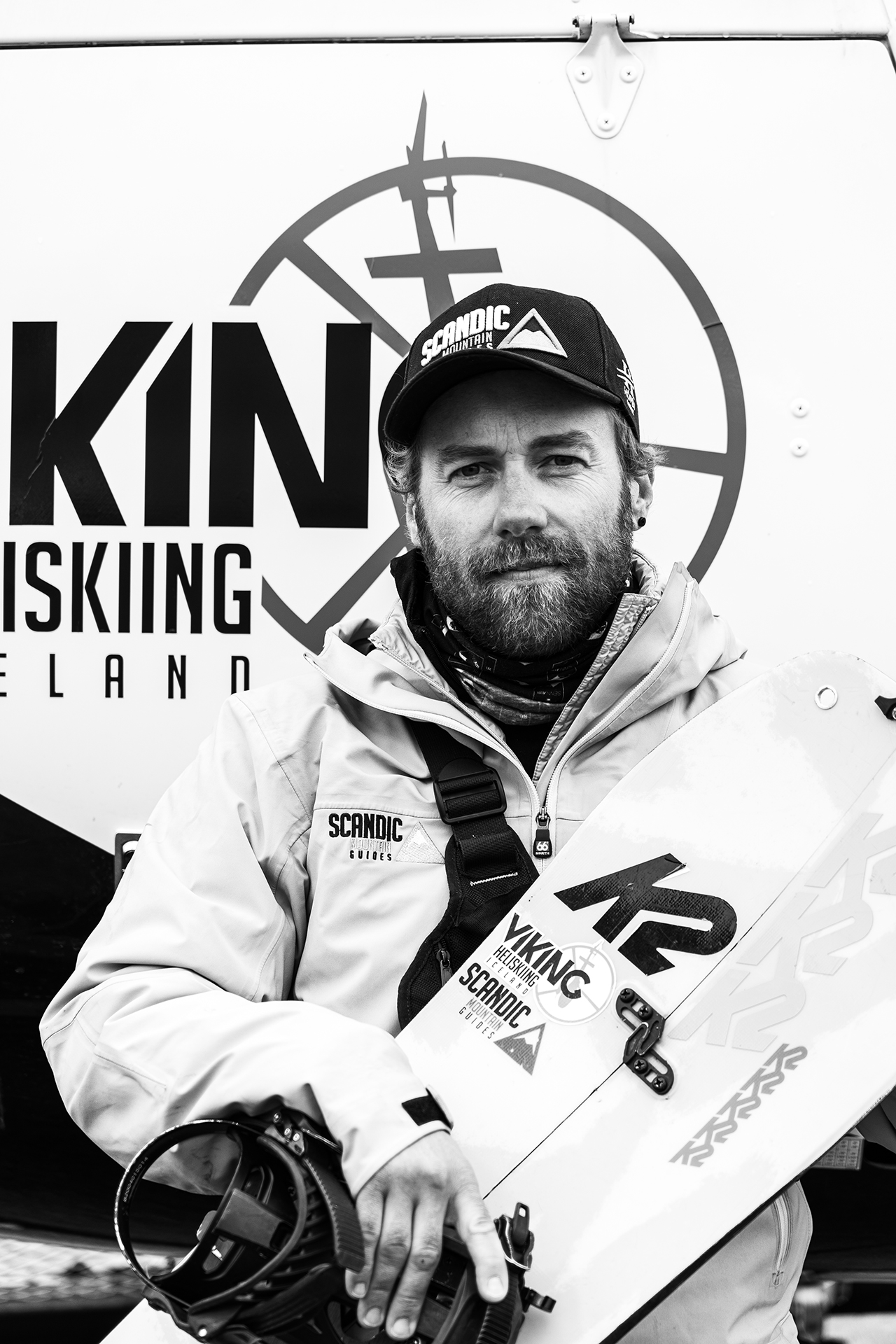 GUILLAME "Croco"
Guillaume, a.k.a. Croco, was born and raised in the French Alps in the Chamonix Mont-Blanc valley. He has been skiing for as long as he can remember, starting from a young age ski racing, then skis teaching, and now heliski guiding.
He is a fully certified ski instructor from E.N.S.A. School. He's been working as a ski, snowboard instructor, off-piste and ski touring guide in France for the past 15 years. 
Guillaume has been roaming the Alps from a young age, and living in Chamonix has brought him to explore some of the best and most impressive ski lines in the world.
Guillaume has lived in Iceland for the past seven years and enjoys nothing more than a good spring skiing day in Iceland on the local legendary corn snow. In the summertime, he loves mountain biking, hiking with his beautiful dog Gaia and capturing nature and adventures with his camera.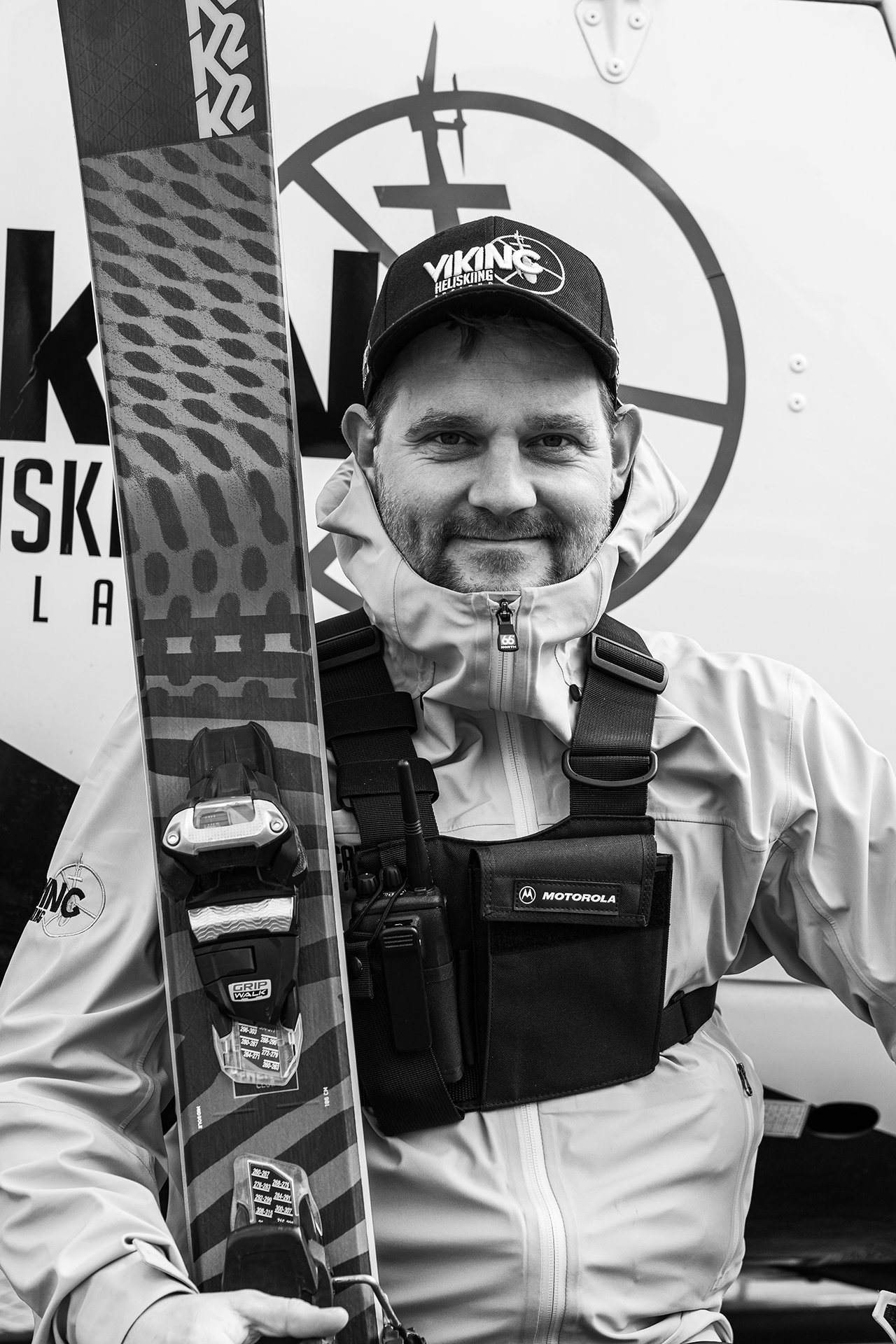 KRISTJÁN
Kristján is our Icelandic guide with lots of experience in the field, and he knows Iceland overall very well. His work experience has been varied and exciting. He has been employed full-time guiding people from the coast to the highest peaks of Iceland. Multi-day hikes in the highlands, glacier guiding in the national park, river guiding the "beast of the east", and ski-touring from a sailboat in the Westfjords.
Kristján guides mostly ski touring, but he likes to show our guests around when sitting in the helicopter. After travelling the world with a degree in business and tourism under his belt, he decided to settle in the small fishing village of Stykkishólmur and set up Kontiki Kayaking. Kontiki mission is to explore places well off the popular tourist grid and so provide an experience that´s both special and environmentally friendly.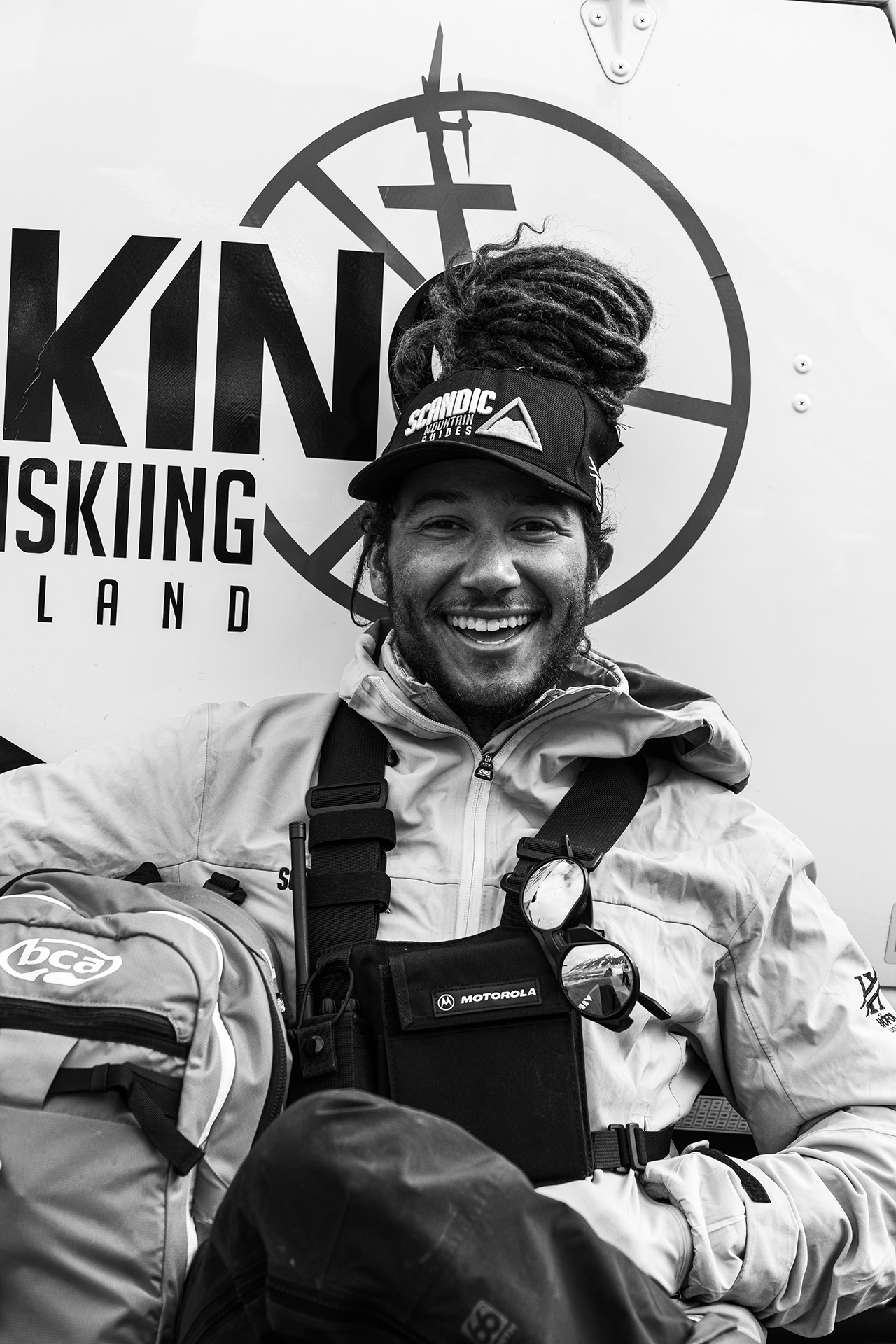 KAM
Kam often says he is the luckiest person in the world, and we feel fortunate and thrilled to have him join our team. Kam brings his stoke for life and the mountains everywhere he goes and has an incredible amount of experience varying from over ten years of snowboard instruction as a coach for the Junior Freeride World Tour and now an AMGA snowboard guide. During the off-season, Kam travels the world working for San Juan Expedition as an AMGA rock guide and climbing near his home in Silverton, Colorado.  
Now, if it weren't for his unique energy and dance moves, you might even mistake him for a local Icelander when you see him shredding in the mountains.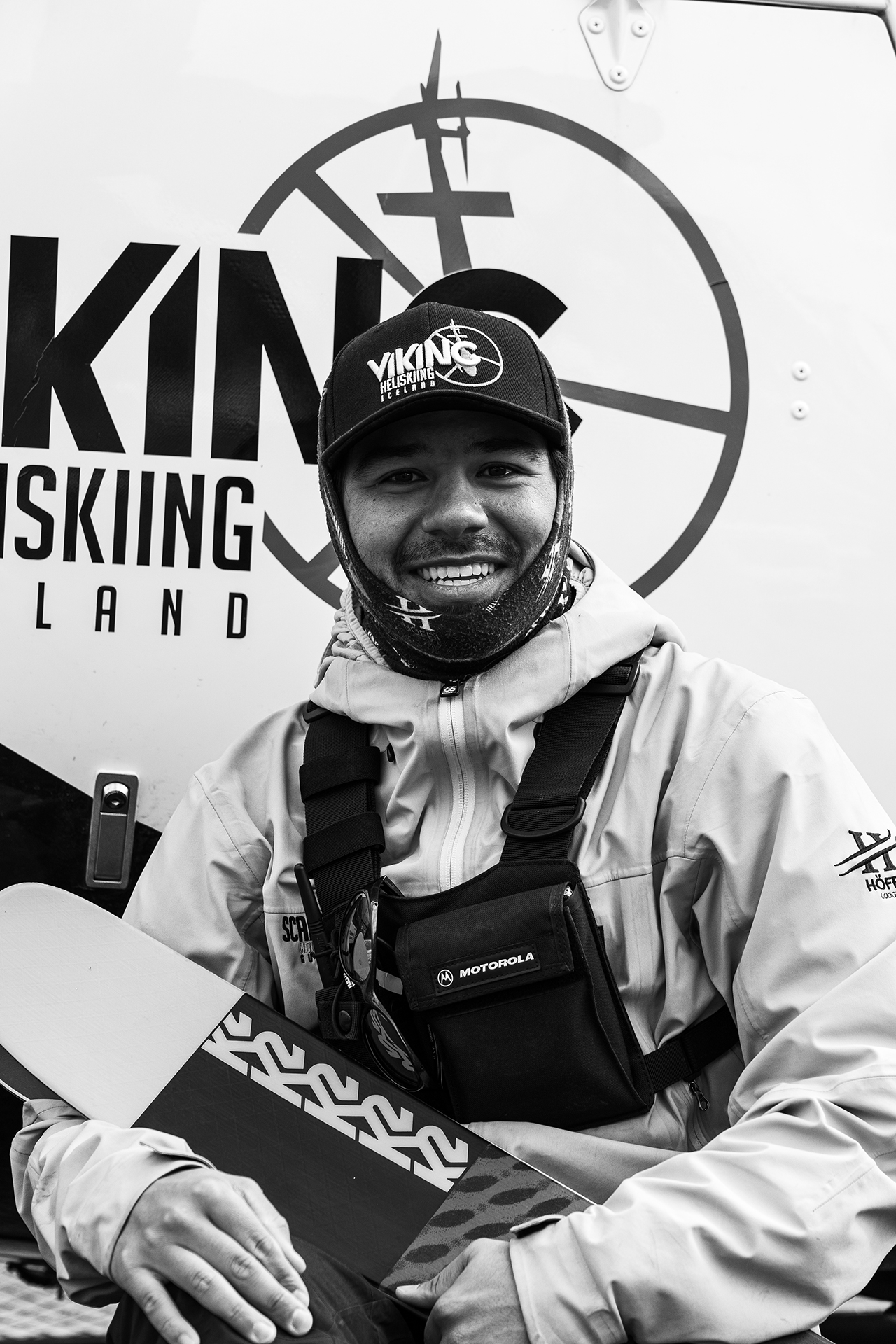 MATTIAS
Mattias' days on skis began as soon as he could walk. Though originally from Tokyo, Japan, he roams around the country for outdoor adventures and spends his winters in the powder capital of Niseko guiding heliskiing, cat and ski touring products. He will be joining for a second season at Viking Heliskiing in the spring and can't wait to share some good times with you!
MARIUS
Float in deep pow or slide on beautiful spring corn snow… the stoke is there either way. 
Marius has been drawn to the mountains ever since he was a kid. As he says, they teach him humility and respect and give him beauty, serenity, and happiness. Marius loves to share that with his guests. He has CSGA 2 and CSIA 4 courses, and for him, Iceland has incredible terrain, stunning views and very friendly people. He comes from Transylvania but is living for over two decades in Whistler, Canada. You can ask him about the story behind Dracula, he will explain it to you in detail to understand!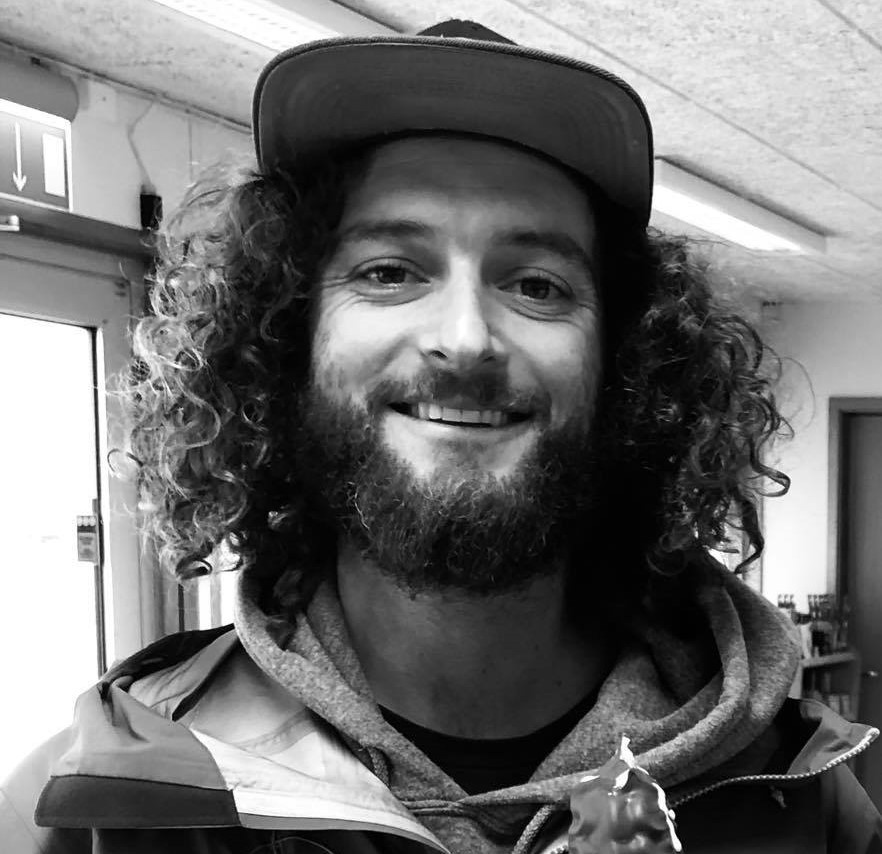 GW Creighton
GW has been skiing as long as he has been walking. Growing up he ski raced and competed in freestyle skiing where he spent a number of seasons as a member of the U.S. Ski Team. He lives in Alaska where he works as a heli ski guide in the winters and a cabin builder in the summers. GW is a certified guide with Heliski U.S. and holds a level II avalanche certification. GW has called Iceland his home in the spring the past three years and has a great sense of the snow and terrain on the troll peninsula. He is as happy and comfortable leading guest in the helicopter as he is with big days of ski touring. No matter the weather or snow conditions you will find GW skiing with a big smile on his face.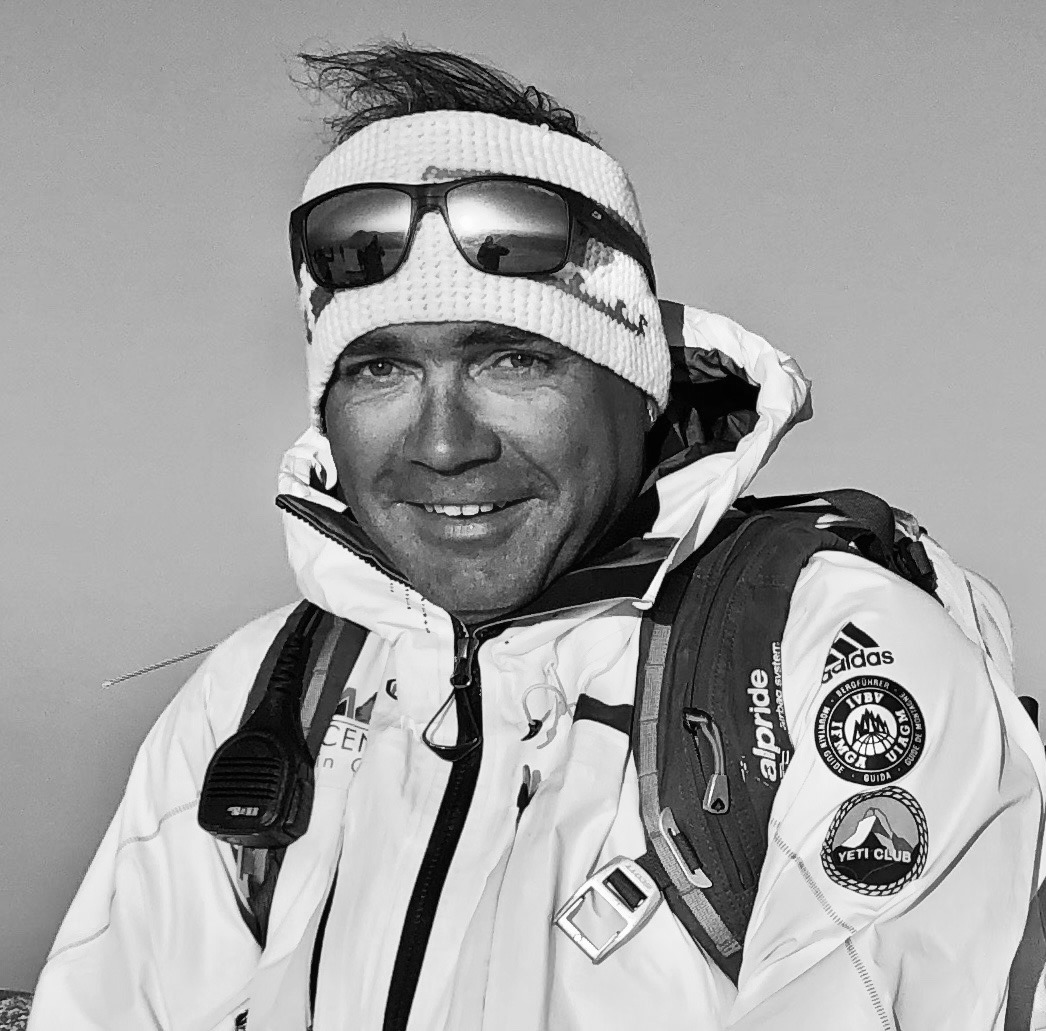 Anjan Truffer – UIAGM
Anjan was born and raised in Zermatt, Switzerland where he resides with his family and makes a living as a professional mountain guide year around. Since 2014 he has been in charge of the mountain rescue at Air Zermatt.
At the age of 20, Anjan was already a fully certified UIAGM mountain guide and Level 4 ski instructor and he started exploring the world heli skiing in 1996. Over 25 years of experience in skiing and climbing expeditions, opening up countless first descents around the globe, Anjan is always driven in finding the best snow and the coolest lines for his clients. He became the lead guide at the world renowned CMH Valemount lodge in British Columbia in the late 90's and still enjoys every turn in the white magic.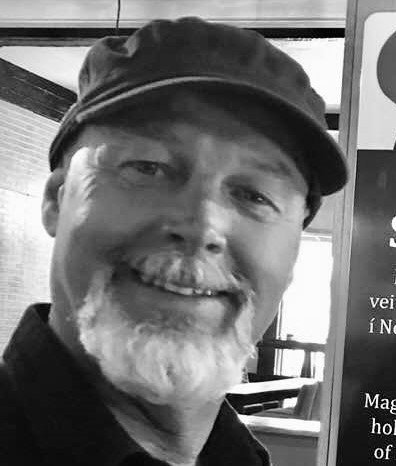 Pelle Lang – UIAGM / IFMGA
Pelle Lang is the owner and founder of the Skiers Lodge in La Grave, France. Pelle has over 35 years experience in off-piste skiing in Chamonix and La Grave, France, Alaska-Valdez, Canada, USA, Russia, Italy, India and in the north of Sweden and Norway. He is a fully qualified IFMGA mountain guide with the French Brevet d´État d´Alpinisme, Diplome de Guide de Haute Montagne, Pisteur-SLAO, Pro Am mogul racer, Nordic ski extreme racer. Winner of the Derby de la Meije ind/team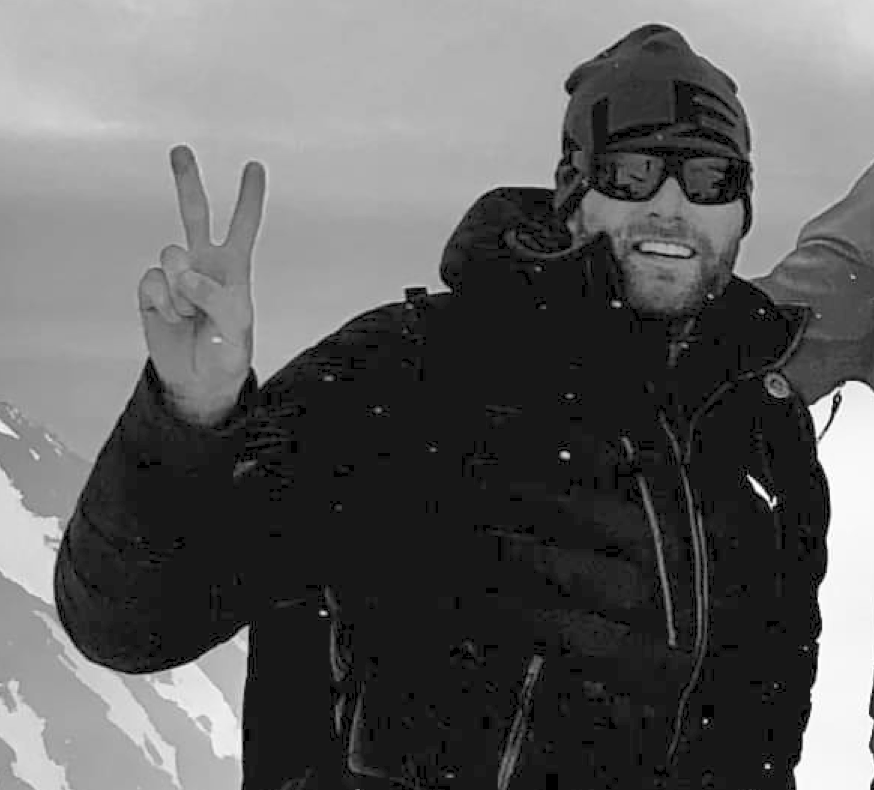 Tyler Jones – UIAGM / IFMGA
Tyler has achieved his full guide certification in the disciplines of Ski, Rock and Alpine. Tyler has been on 13 expeditions to the Alaska Range, including solo trips, several notable ski descents, and an ascent of the Cassin Ridge. He has also skied first descents on Mt. Shakara in the Republic of Georgia, climbed the Nose of El Capitan (Yosemite), in one day, and spent several ice-climbing seasons in the Canadian Rockies.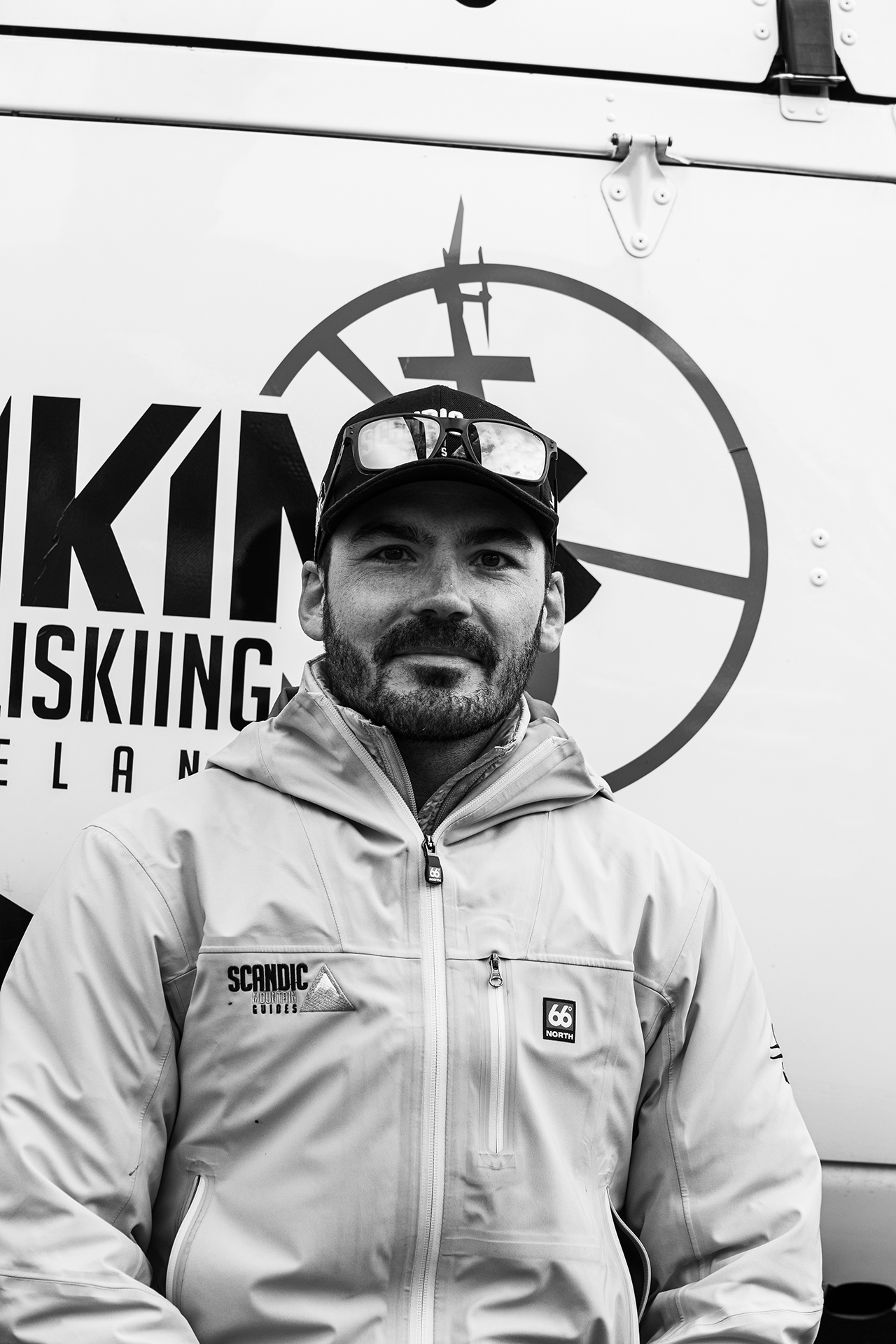 GABRIEL
It's crew introduction time! After three lead guides, let's tell you about one of our pilots Gabriel. Gabe is a helicopter pilot born and raised in Zollikon, Switzerland.
He has been flying since 2012 and as a heliskiing pilot in Iceland for the last six seasons. Gabe has been a part of our crew since 2019. When he is not flying in Iceland, he flies in Greenland and Africa for mining support. Gabe is always up for some sauna time, and during the season, you can see him at yoga classes or running around Siglufjörður. Other activities he likes to do during his time off are fly fishing, swimming, travelling and dirt biking. As with each of our pilots, flying with Gabe is always a fun and epic experience!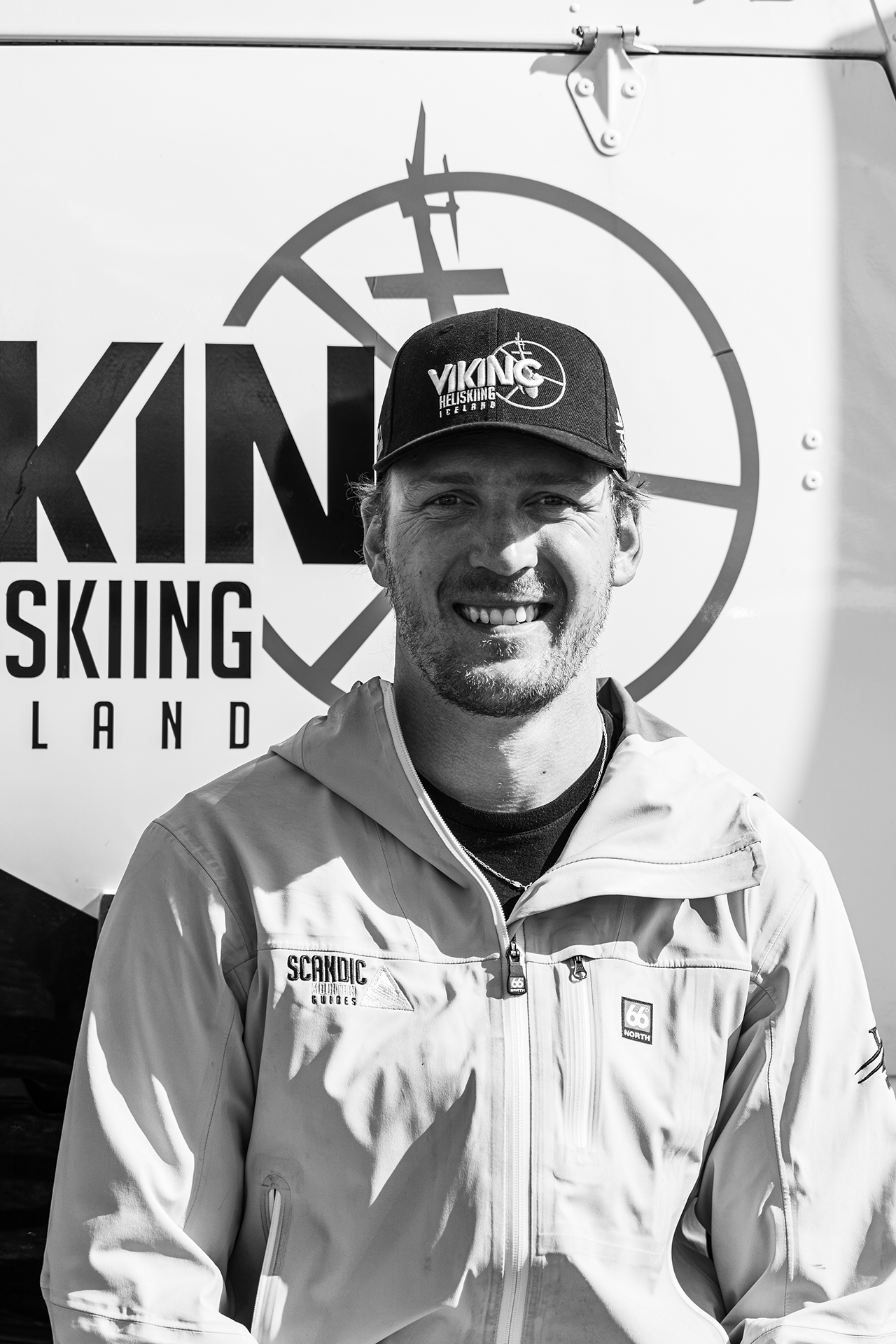 LUKAS
Lukas is our pilot from Saalfelden, Austria. He is a former professional skier, which also benefits his heliskiing flights – he knows the ski circuit from his own experience. He is the founder of the helicopter company SENNAIR.
Lukas loves everything that happens in the air and in the mountains. So it's not surprising that he developed a real passion for all kinds of flying – whether paragliding or with a helicopter. Off-season, Lukas also works on his farm – it can happen that he pays a visit to his animals on the mountain pasture with a helicopter.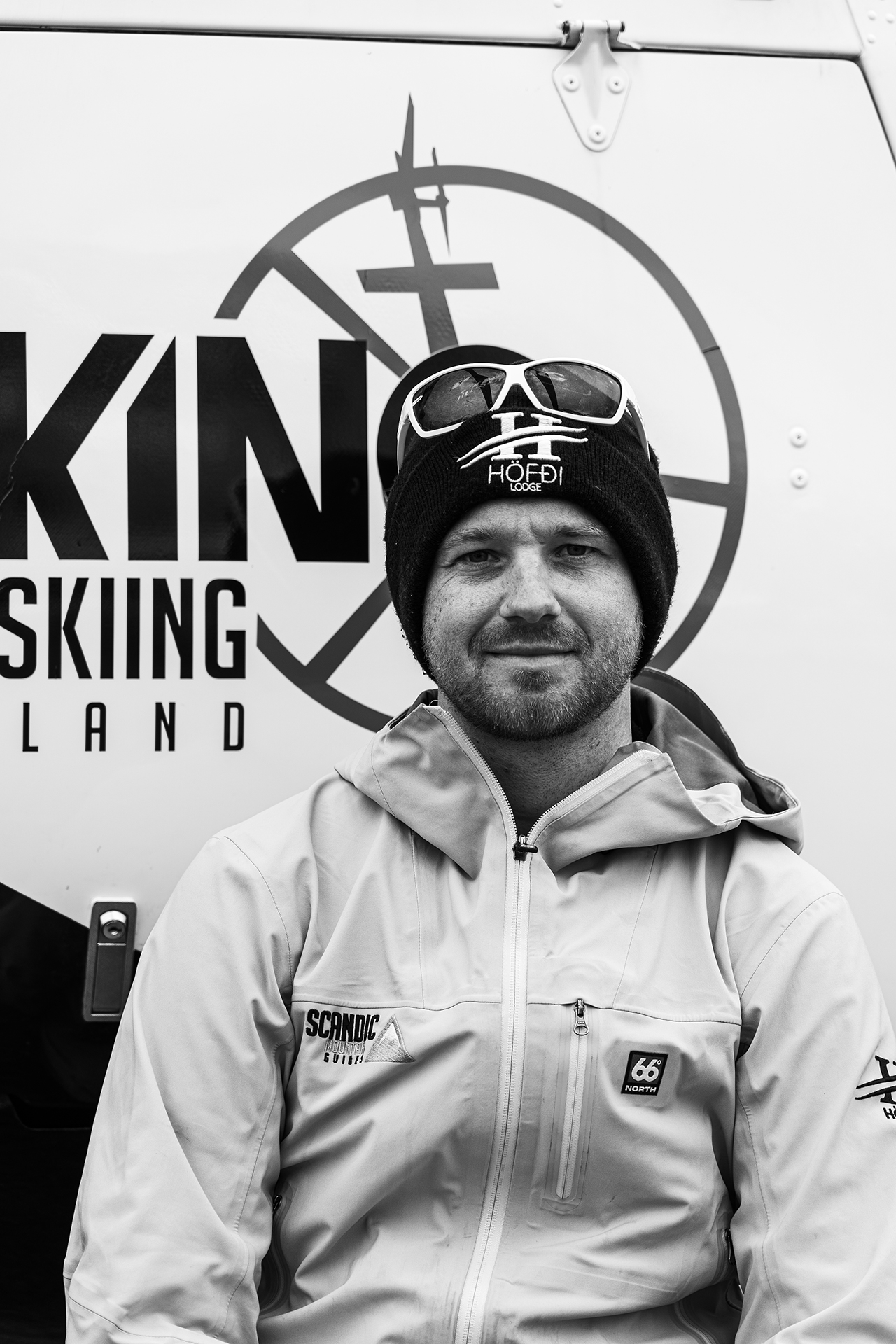 PATRICK
Patrick is "team Austria" as our other pilots, David, Lukas and Herman. He comes from the middle of Austria, and since he was a child, he was inclined to spend some time in the air instead of the ground. Patrick is a heliski pilot, aerial work pilot and flight instructor. He is always smiling, has some jokes in his pocket for us all and loves to spend time with his family when he is just not flying around.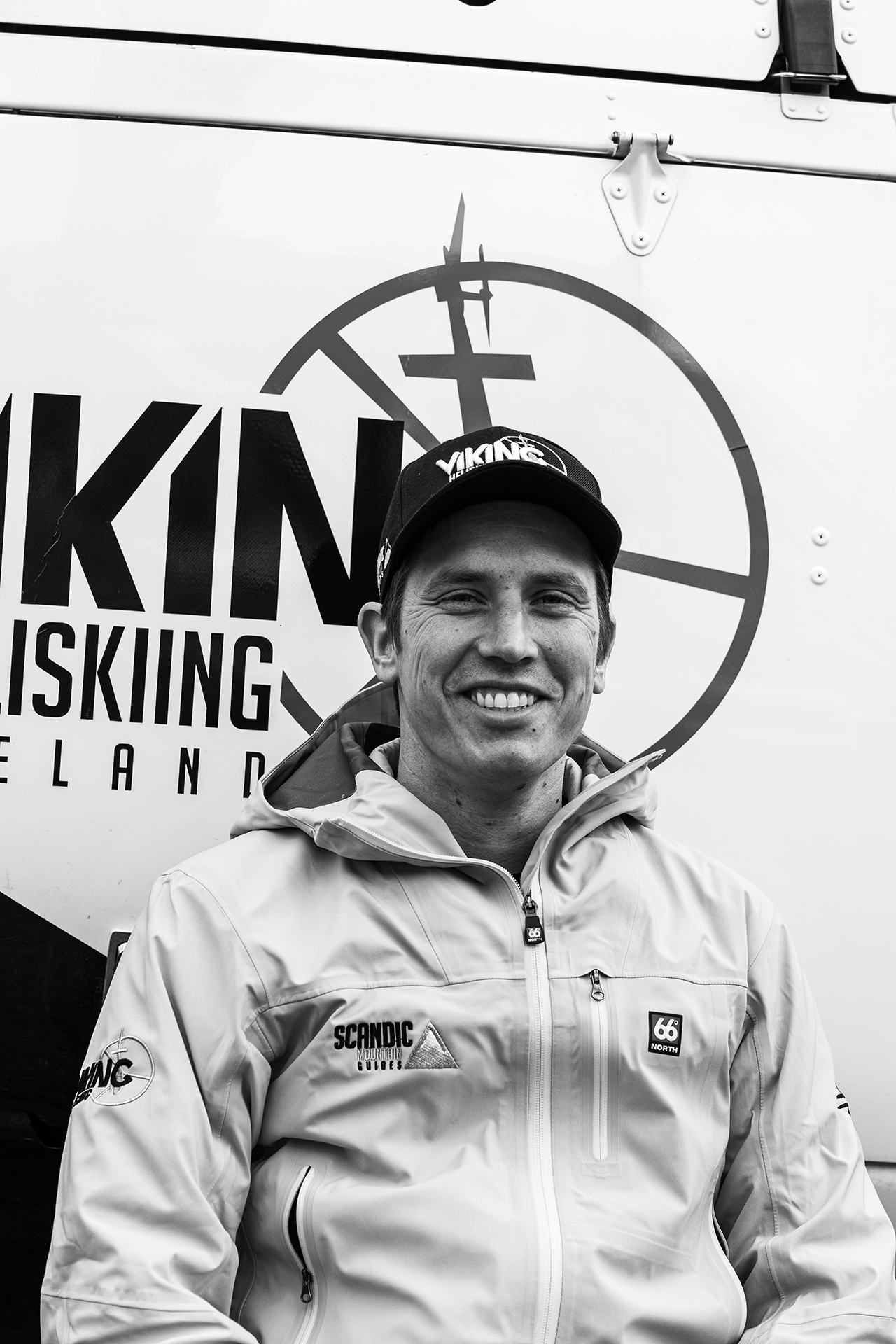 DAVID
David is our amazing pilot from Austria. Since he was a little boy, he was fascinated by everything that could fly, so in 2010, he decided to start his journey as a pilot.
His wife and two children are giving him full support and are always joining him in this adventurous lifestyle whenever possible.
Coming from the Alps and enjoying winter sports himself, he loves to work as a heliskiing pilot and calls it super fascinated. Off-season in Iceland, David flies mainly in Greenland.
HERMAN
Herman is the second founder of the helicopter company SENNAIR from Austria. Even as a small boy, Hermann often enjoyed flying in a helicopter and dreamed of being a helicopter pilot. He realised this dream with drive, willpower and his partner Lukas, whom he met in 2013 during pilot training.
The determined Maishofener is fascinated by the boundless freedom – the feeling of standing above everything and the opportunity to get from one place to another easily and quickly and to experience unforgettable impressions.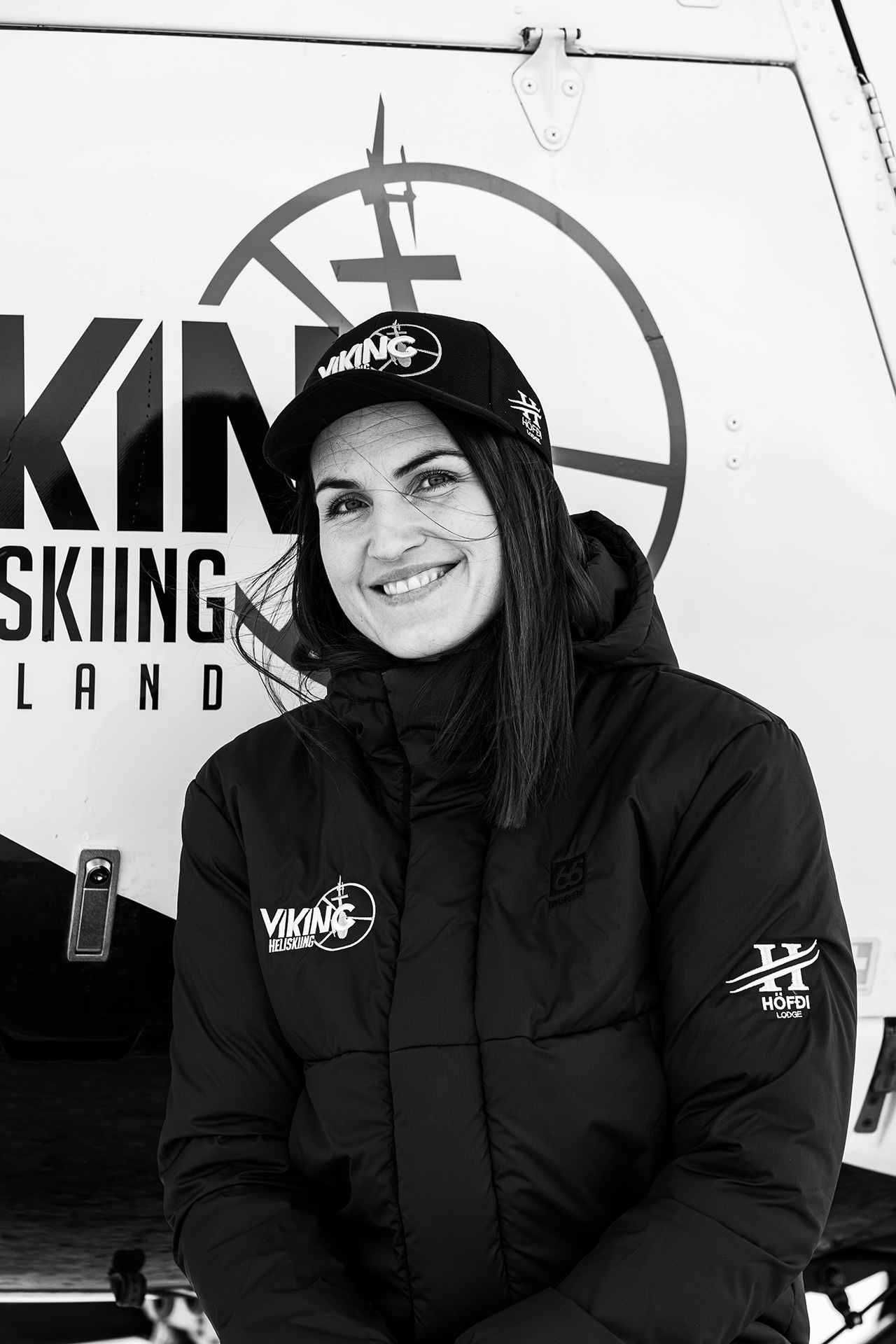 ESTER – Sales & Marketing Manager
Ester is our Sales & Marketing Manager, and she is the best in her field. That's why we also call her Ester the expert. Ester was born & raised in Akureyri, Iceland, and if she is not at work, she always has full hands with her three beautiful kids or goes for hikes and to the gym.
Ester studied for her university degree in Milan to be an Interior Designer, and her Italian is on a significant level too. Still, after a couple of years, she started in the hotel industry world where she made a great name, and then joined our crew in 2021. We love to have Ester around because of her sense of humour and thoughtful approach to all of us and our guests. There is never boredom and dull moments around her.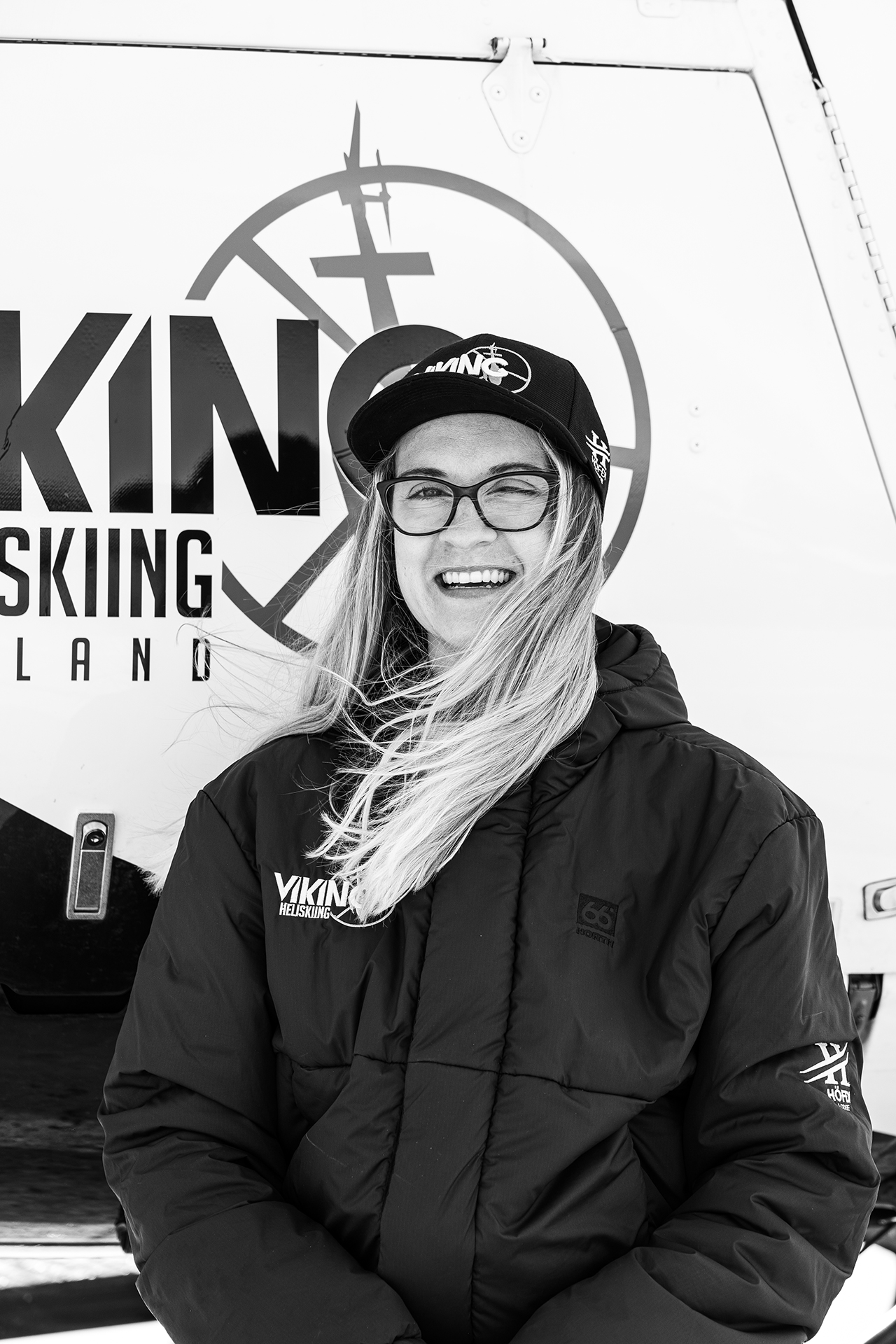 SARA – Marketing & Projects Specialist
Coming from Slovakia, Sara has lived in Iceland for five years and joined our crew in 2022. She has loved snowboarding since she was a child, and after years of freestyle snowboarding, she also discovered the beauty of freeriding. Sara studied Diplomacy & Politics but soon after university, Copywriting & Marketing crossed her path, and she has worked in this field for over a decade. Together with her skills in organizing international ski & snowboard events and being a part of snowboard projects, we couldn't ask for a better "skilled human" in these fields to join our team. 
Out of work, Sara loves to spend time with her daughter, go snowboard with friends, train some Crossfit and swimming, have a good laugh and party on occasions (as she says, snowboarding & ski parties are the best).
Sara will always assist you with your booking or any troubles, and together with Ester, they will ensure you enjoy your stay to the maximum.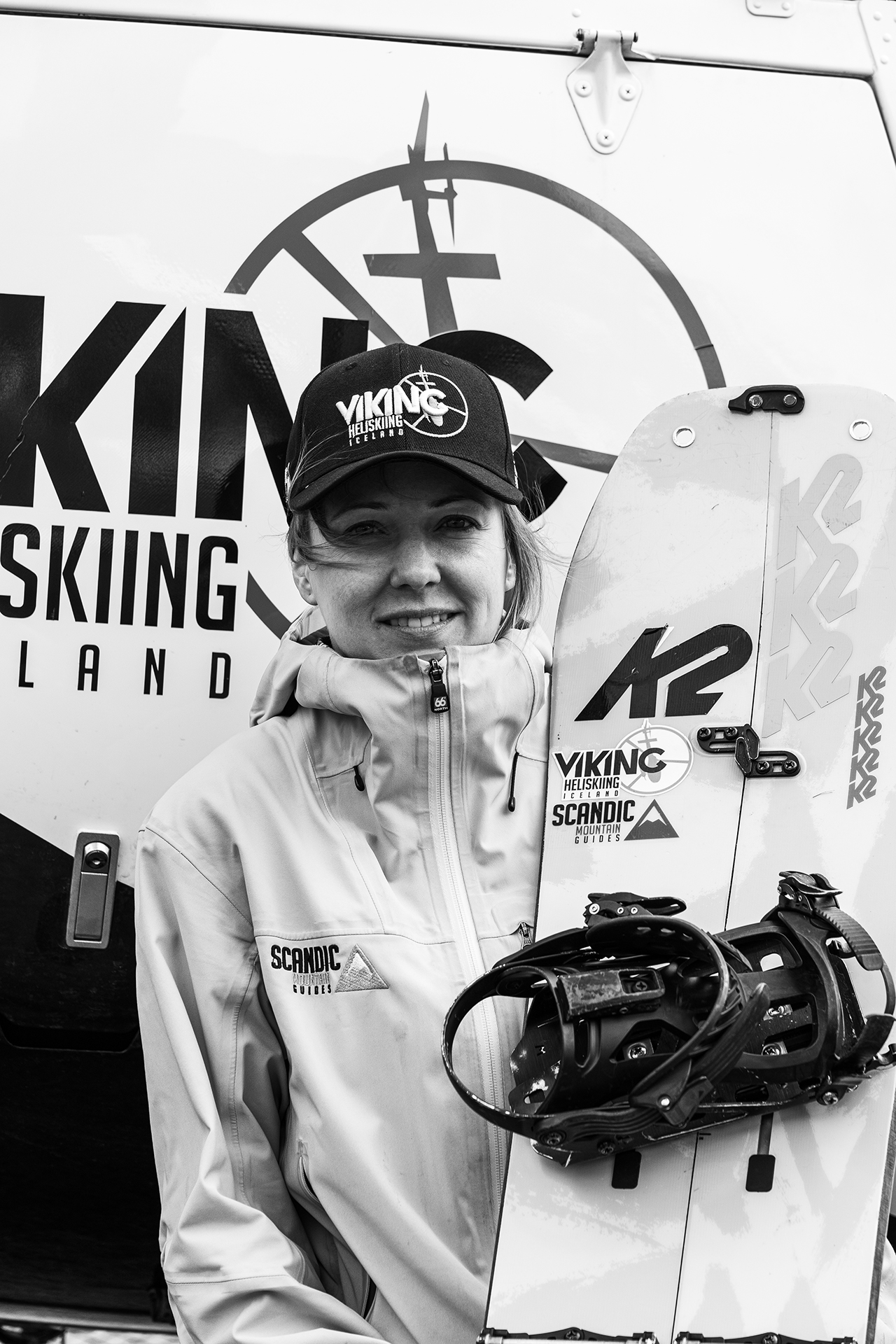 LENA – Ground Manager
Lena is our Ground Manager during the season. Lena comes from Germany, but as she says herself, she only rents her apartment there and instead travels the world all year round. She worked as an Event manager in the past, and she loves snowboarding, so every chance to be in the helicopter she gets, she doesn't stay sitting in her office chair. She takes care of us and guests and ensures everything is running as smoothly as possible during the season.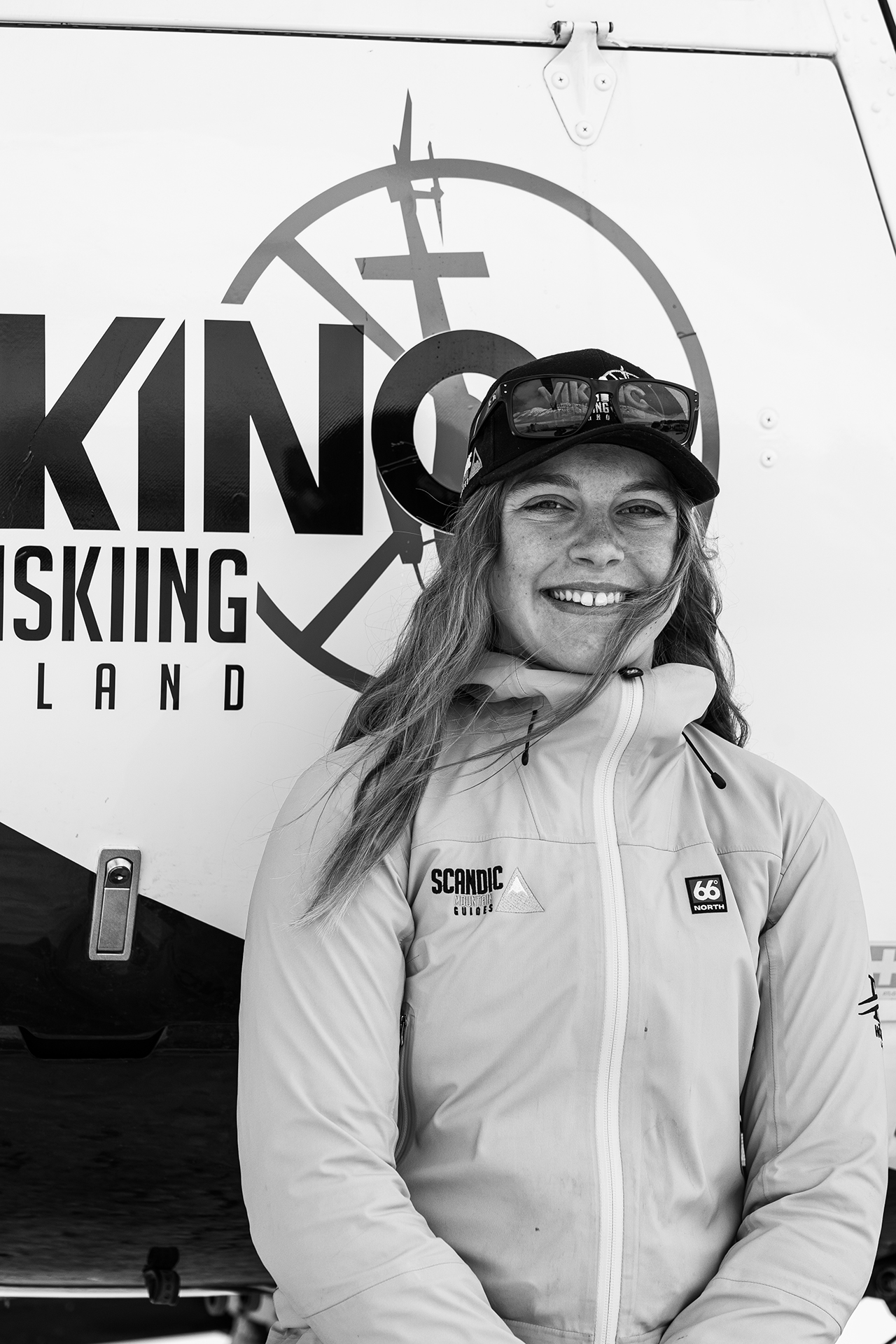 KATARÍNA "Katí"
There would be no safe heliskiing days and counted vertical feet without our dispatch pro – Katí! Even though she joined us only last year, we couldn't be happier with her outstanding work during the season and to have her in our team.
Katarína alias Katí comes from Iceland and lives in Reykjavík. She is an adventurous woman in every way you can imagine! Of course, Kati loves to ski and freeride, but she also loves to climb, glacier climbs, drift on the snow in her older Suzuki Vitara, and party! Off-season, Kati studies to be a car mechanic, and in the summertime, she works as a mountain bike guide in the south of Iceland. If you have met Kati before, you know that she is always smiling and being around her is a lot of fun.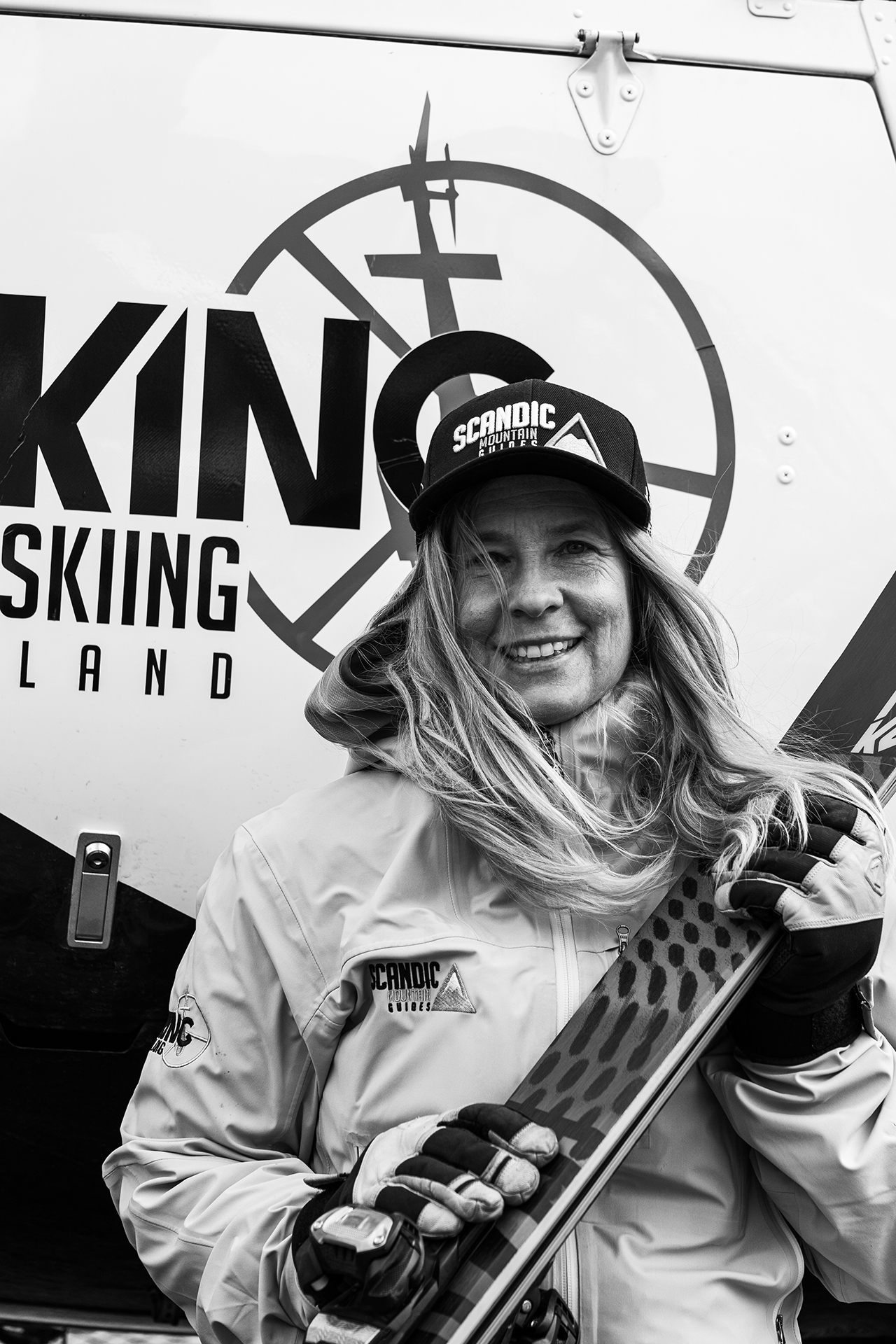 IRMI
Irmi joined us as our "down days activities organiser" while helping everywhere needed in those busy heliskiing days. Irmi comes from Germany, and she is ours guide Heiko's fiancee. Together they run and own a company that organises team buildings for companies in Germany. She is always in a good mood and has a positive vibe, loves all adventure sports and during our down days, she manages the best adventure activities to experience for our guests.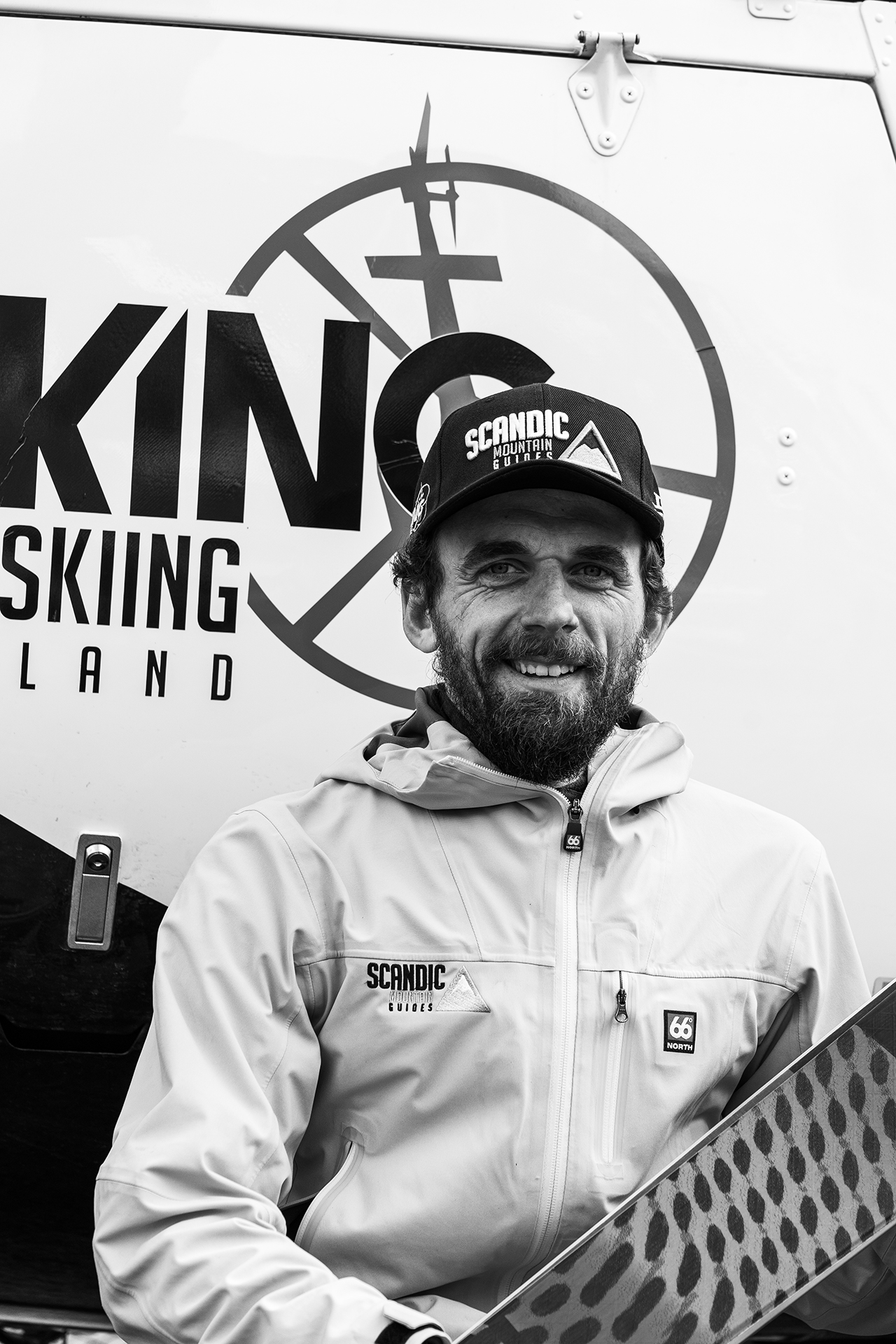 ROSTISLAV "Ross"
During the season, Ross is our boy for "everything", from fixing cars and other broken things, going to grocery stores post office, and buying unnecessary items to help everyone with what they need. We are happy to have him as part of our crew. Ross comes from the Czech Republic but has lived on and off in Iceland for about seven years. He loves hiking, parachuting, ski touring, heliskiing, and being in nature is his best way to live.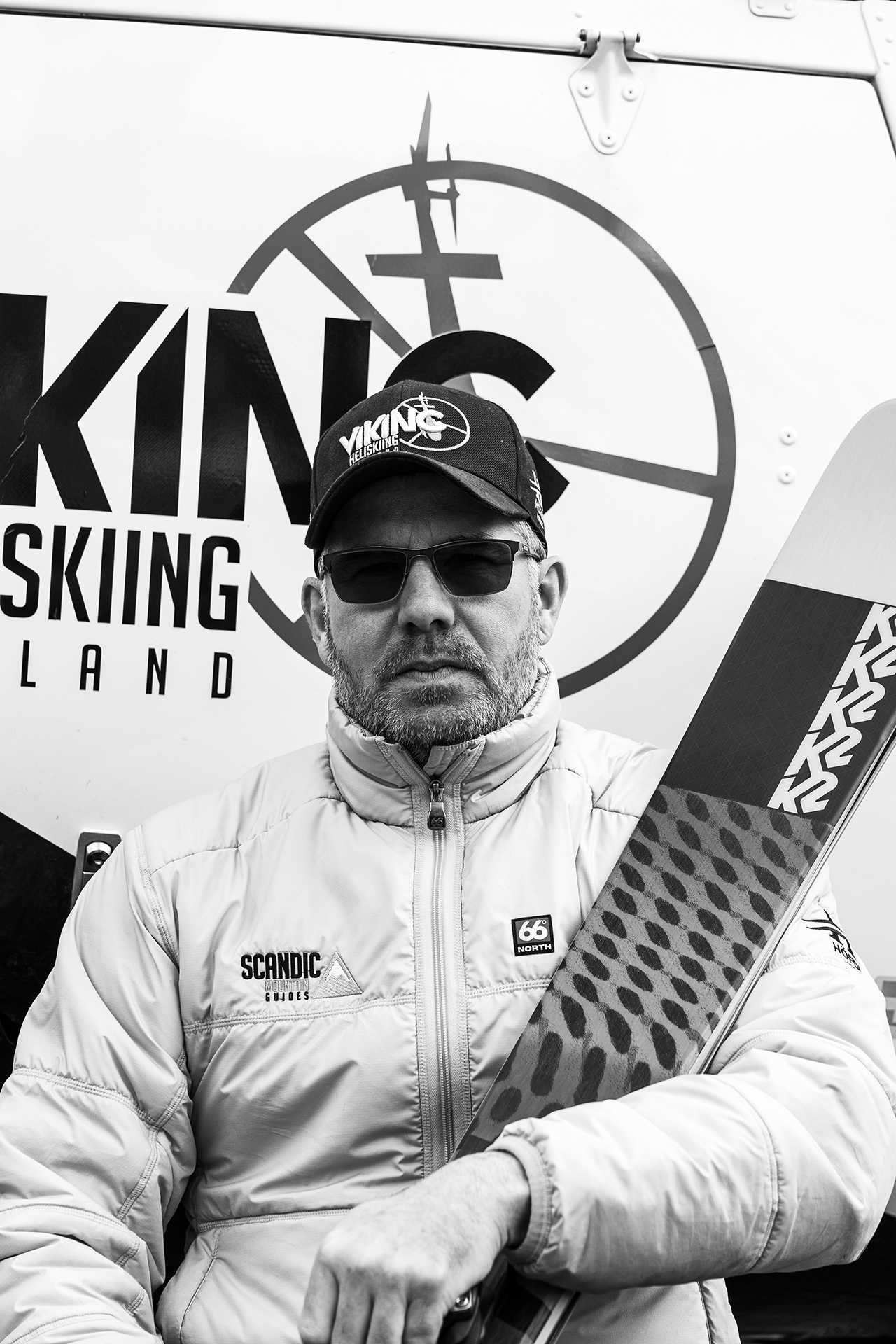 MAGNÚS "Maggi"
Born and raised in Ólafsfjörður, Iceland, Maggi is our dream team driver that makes sure our guests are picked up at the airport and that they don't miss their flights home. In his free time, you will find him riding mountains on his snowmobile or playing football with his youngest daughter.