BCA equipment room
Below you will find information about the Safety gear that we provide our guests.
All of the gear is included in the price.
THE FLOAT AVALANCHE AIRBAG
THE FLOAT AVALANCHE AIRBAG system is designed to keep you on the surface during an avalanche. It is the most proactive snow safety tool you can carry into avalanche terrain.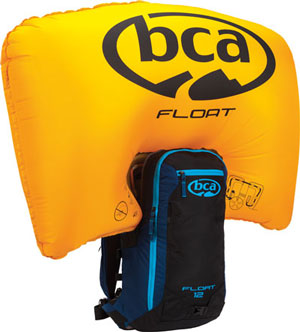 TRANSCIEVERS & TRACKERS
AVALANCHE TRANSCEIVERS Saving lives is what we do best. BCA invented the digital multi-antenna avalanche transceiver and now we're making them even more accessible. BCA Tracker avalanche transceivers are the most widely used in North America—with a reputation worldwide as the industry benchmark in ease-of-use and simplicity.
TRACKER 3 and TRACKER 2 Tracker's legendary ease-of-use in a smaller package. The Tracker 3 has Tracker 2's renowned ease of use and instantaneous real-time display–and it's 20 percent smaller and lighter. Designed to be "pocket friendly," T2 and T3 is the choice of Viking Heliskiing guides.